How to Defeat Your Dental Anxiety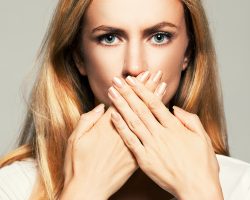 If you suffer from dental anxiety, you may have trouble sleeping the night before an appointment. Your heart may race as you sit in the waiting room, thinking about things that can go wrong.
You are not alone.
As many as 15% of Americans fear the dentist enough that they avoid going. And when you don't get the preventive care you need, you are at a higher risk for tooth decay, gum disease, and other oral health problems.
At Dores Dental, we strive to make all of our patients happy throughout their time at our office. We understand that dental anxieties and phobias are real and we take them seriously. We ask all new patients to fill out a form that helps us assess their fears and anxiety level. This helps us provide better, more individualized care.
We also have a menu of "comfort options" packed with amenities to make you comfortable.
To schedule an anxiety-free appointment at our Longmeadow, MA office, call 413-241-3995.
Our Staff Members Have a Soothing Touch
The friendliness and compassionate natures of the people we hire go a long way toward putting you at ease. We will not judge or criticize you for going too long between dental visits or teeth that aren't in the best condition. We will take the time to explain procedures and what you can expect with calmness and patience. And, if you feel that sense of anxiety or dread coming on, we know exactly what to say to make it go away.
And that compassionate touch applies to Dr. Dores himself. The night before your first appointment, he will call you at home to answer any questions you have and ease your concerns.
Technology Enhances the Patient Experience
We won't go as far to say that technology is always a good thing, but it has been a positive force in the field of dentistry. Developments in materials and digitization have come fast and furious over the past several years, and they've resulted in procedures that are quicker, minimally invasive, and far more comfortable than their predecessors.
The Solea CO2 dental laser enables us to perform various dental procedures

without anesthesia

. It is practically noiseless, it cauterizes as we work, and results in no bleeding and no need for sutures.

If you are like many patients and fear the anesthesia needle above all, you will love the DentalVibe injection system. Its gentle vibrations cancel pain signals to your brain, so you don't feel the sting of the needle.

Our digital X-rays result in immediate high-resolution images that are delivered straight to our computer screen. You are exposed to just a tiny amount of radiation compared to conventional X-rays.

Our intraoral camera so the doctor can show you what is happening in your mouth.

With cutting-edge CEREC technology, you no longer have to wait weeks while your dental crowns and veneers are constructed at an outside lab. We will create non-invasive digital impressions that will be used to craft your custom restorations in our office while you wait.
For an appointment free of dental anxiety in Longmeadow, MA, call Dores Dental at 413-241-3995. Or fill out our online form.