Meet the Team
Read Transcript
They can expect professionalism from the time they come through the door to the time they leave. They can expect a family oriented office, they can expect us being very professional with them, like I said. We give tours for them, we tell them a little bit about the office so they get knowledge about the office, they get a little gift from the office; they get to meet the hygienist, they get to meet the doctor personally. On many levels, they get a lot of experience from the beginning to the end of the practice, I think that we do a very good job of portraying a very good office. I interact with patients – I feel very well – they have a level of trust with me because they've seen me for such a long time. Even the new patients, they have a level of trust, communication is well with them with me, very comfortable, family oriented, they feel that. So we've got that whole atmosphere here in the office.
Joanne
Lead Dental Assistant
Joanne has been with this dental practice since day one. Her experience (and all of the benefit that it brings) is unparalleled. Joanne has completed a significant amount of certifications and continuing education including OSHA, HIPAA, infection control, and the many courses related to her dental assistant license. She genuinely loves her patients and loves helping them have a healthier smile. When Joanne is away from the office, she enjoys spending time with her family.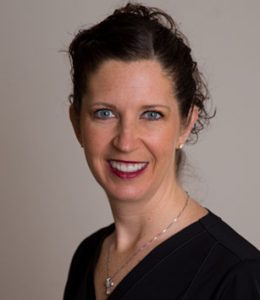 Read Transcript
I enjoy working for Dr. Dores in the aspect that this isn't just a job for me, it's more of a profession, and he allows me to extend my services to the patients. I don't think of it as a job. I can be as professional as I want to be here, he doesn't put us on a time limit, to a degree, he wants us to treat our patients the best that we can to get them going in the right direction for their best oral health. That's something that I strive for. He allows the time for us to spend with our patients, which a lot of practices don't allow, so that's important to me. We also won the patient's choice award for the best dental practice in the area, so that for us was a huge achievement, something that we strive for for quite some time, and we're proud to tell our patients that. There's a reason why we're at the top, we worked hard to get there.
Our dental hygienist Shelley has worked at Dores Dental since 2013. She likes educating our patients about dental hygiene so they can achieve their best overall health. She and her husband enjoy camping with their three children.
Giana
Registered Dental Hygienist
Giana is from western Massachusetts and has been practicing dentistry since 2009. She has been a hygienist at Dores Dental since 2015, and engaging with her patients and helping them reach optimal oral health is what she enjoys most about her job. She also loves to travel and spend time with her family. She studied psychology and Spanish at Palm Beach State College in Florida and graduated as a dental hygienist from Tunxis Community College in Farmington, Connecticut. Tunxis provides a rigorous curriculum that emphasizes patient care treatment planning, proper patient education, and the prevention and treatment of periodontal disease. At Tunxis, she was able to work with an array of people at many clinics and hospitals throughout Connecticut. Giana holds a license in both Massachusetts and Connecticut and is certified in administering local anesthetics.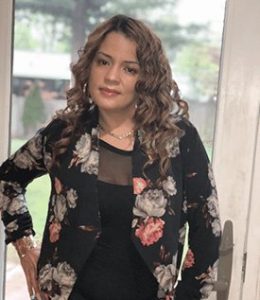 Amaryllis
Front Office Concierge