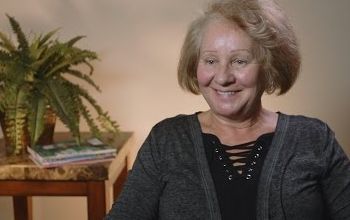 It wasn't my first doctor since I moved this country, but I never have seen experience like that. It was really beautiful, from the bottom of my heart, because everything what I experienced with this Dr. Dores, it was I never experienced it before. First of all, he always tried keep attention what I say. And the second of all, he always polite with very good, quiet attitude. And if I ask several question about all little details about crowns or anything, he explains step by step without hurry. I know he's so busy, doctor, but he always, always did.
I didn't expect because I had experience for so many years, with another doctors. After I had experience with Dr. Dores, [inaudible 00:00:55] I have no plan to change. I'm completely, completely satisfied.  His attitude, his professional way to have a conversation, explanation and especially his job. Excellent. I am absolutely satisfied.
Everybody look at my face and,  "I's so beautiful teeth." I said, "Beautiful because I have a perfect doctor." I fix, and this is almost the same problem with my mom, with my friend. I referral them, all of them were so happy. This means I'm more than satisfied because excellent job, excellent attitude, excellent personality and I think I will referral Dr. Dores for everyone, because it's really truth. Because I didn't say good story. I said true story, from my life, from my experience, from my result of this job. And I am really satisfied as a person, as a doctor, as a friend.