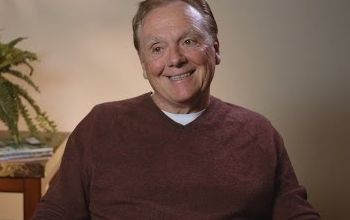 Well, a number of years ago, quite a few years ago now, my wife needed some really extensive dental work and we were referred here and we had an opportunity to meet Dr. Dores, and he was in the process of starting a relatively new practice at that point, and I needed dental work as well. So I watched how he handled my wife, I became confident in both his abilities and his concern. He's a very good dentist and I've seen him improve over the years, but that's only a small part of what makes him a great professional.
The way he nurtures his patients, the way he cares about them, and the people he surrounded himself is, with his office staff are wonderful people and he works with them like a family, you know. So I have great confidence in Dr. Dores. That's why I keep coming back.
My wife's smile, she had serious, serious dental problems, and her teeth were falling out. I mean she had to have many, many, many implants and a very extensive program of reconstruction. She had gotten to a point where she couldn't eat much of anything except soft foods. Now, she eats apples and steaks, and all the other stuff, so her teeth are amazing now.
Since then, she comes here exclusively and I can see his skills and abilities just ramping up since then, so I have a lot of confidence in him because of that.
Probably the thing that makes me most confident in him is it's all driven kind of from here. You know, and that's, some people don't get that part. But he does get that part, so he's got me for life.