Would Teeth Whitening Work For You? (quiz)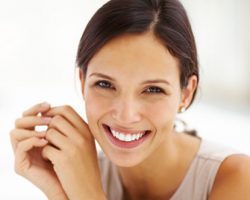 Teeth whitening is a fast and simple way to improve your smile. And professional whitening works faster and more effectively than anything you will find in stores.
That's probably why it remains one of our most popular cosmetic services at our office in Longmeadow, MA. To find out if whitening might be right for you, take a few minutes to answer some questions below.
Then call 413-241-3995 or fill out our online form to request an appointment at Dores Dental.