What to Expect at Your First Visit [video]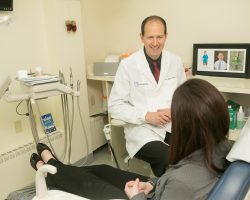 A gift. An office tour. A chat with the dentist the night before to put you at ease and let you know what to expect. As a new patient at Dores Dental, you can expect all this — plus superior dental care. In this video, Dr. Dores explains what will happen at your first visit.
If you would like to book an appointment at our Longmeadow, MA office, call (413) 241-3995 or complete our online form.
"We don't place any barriers for patients. We welcome them wholeheartedly."