We Take Dental Anxiety Seriously, Not Personally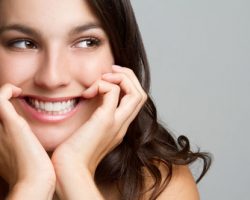 You will find that there are not a lot of dentists in the East Longmeadow, MA area who are as eager to help you overcome all of the obstacles that have been keeping you away from the dentist's office as we are. Fortunately, at Dores Dental we take fear of the dentist seriously, but we don't take it personally. Keep reading to hear how we are relieving dental anxiety, and then give us a call at 413-241-3995 to request your next preventive dentistry appointment at Dores Dental.
You Will Get Individualized Care To Meet Your Needs
There are many different reasons why dental anxiety takes hold, and the levels of fear or discomfort are also unique to each person. As such, we never take a one-size-fits-all approach to anything around here. That said, everyone who walks into our East Longmeadow, MA dental office, will be greeted by caring, compassionate, and highly professional staff members who are each dedicated to boosting the oral health of the families in this great community.
When you arrive as a first-time patient, we will ask you to fill out a questionnaire about how comfortable you are with the wide assortment of procedures we offer. Then, you can choose comfort options that sound good to you. Between those amenities and Dr. James Dores' easy chairside manner and high level of expertise, you'll be geared up for a relaxing dental appointment. 
You Will Find Comfort In Our Safe Sedation Techniques
When you need a little extra something to help you feel at ease, we can set you up with a safe and effective form of oral sedation. It's easy. Dr. Dores just prescribes a little pill to be taken ahead of your appointment to help you rest well the night before. You'll take another pill in the morning, which means you will need someone to help get you to and from your appointment.
You Will Benefit From Modern Technology
We don't believe in doing things the hard way. For example, if you need to have a numbing effect taking place so that you can comfortably go through any given procedure, our DentalVibe will get the job done the easy way. It actually uses gentle vibrations to affect how your nerve sends pain signals to your brain. You'll feel no prick of the needle, and the vibration will help you become fully numb faster than you might expect.  Not only that, but the vibration helps the anesthesia work faster.
The dental drill is another tool that you won't have to worry about here. At Dores Dental now that we can accomplish the same end results for a number of procedures with our Solea CO2 laser. This includes our basic dental fillings that we use for treating cavities.
You Will Get To Start Right Away!
We hope that the above information gives you some peace of mind about getting your smile back on track. You won't have to worry about pain, discomfort, antiquated measures, or lectures at our East Longmeadow, MA dental office. So, call us today at 413-241-3995 or fill out our online form to request your next easy appointment with Dr. Dores and our friendly team. See you when you get here!