Veneers Can Fix Your Smile In Longmeadow, MA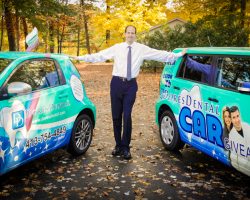 Hello again. Thanks for visiting the Dores Dental blog! We hope that our website is a good source of dentistry-related information for you. In the real world, we are always here to help you keep your mouth healthy and your smile looking great.
With the new year here, many people feel emboldened to make self-improvements. Are you ready to take charge of your life in 2016? There's no time like the present to implement positive changes.
Unfortunately we can't help you find a new job or start a fitness routine. But if you are looking for ways to improve your smile in Longmeadow, MA, we have some great ideas for you.
You will need to stop by so that we can take a closer look. During your cosmetic dentistry consultation, we will determine which treatment makes the most sense for you.
Until then we'd like to introduce you to one solution that covers up more than you can imagine. We are talking about dental veneers. They might be just what you need to turn the situation in your mouth around.
Veneers Are An Easy Solution For Difficult Teeth
Sometimes it is more comfortable to just ignore your problems and stay where you are at. We understand that cosmetic dentistry can seem overwhelming from the outside. But it doesn't have to be that way. It is actually quite simple and accessible. At Dores Dental, we will meet you wherever you're at, and take you where you need to go!
Veneers are a great long-term fix that will make your teeth appear to be flawless and pristine. No matter what kind of damage you are dealing with, our veneers can more than likely help.
But what exactly are veneers?
Veneers are highly durable shells that get applied to the front of your existing teeth.
Around here, they are made of porcelain. This provides a realistic, tooth-colored look that will give you a radiant smile in no time. If your teeth have been damaged or simply have a few modest imperfections, a porcelain veneer will make your smile appear to be completely restored.
Is it complicated?
Not at all!
In fact, applying veneers can be done in two short visits to our Longmeadow, MA dental practice.
First, we will take an impression of your tooth so that we can create a veneer that will fit over the tooth while looking and feeling perfectly natural.
Once we have your individualized veneer, you will need to come in for your second part of the treatment. At that point, we will carefully remove a small section of the surface of your teeth and bond the veneer to your tooth to replace that section.
It is a minimally invasive way to get a gorgeous new smile!
We hope you will be inspired to learn more about veneers and our other cosmetic solutions.
Time To Take The Next Step!
All we can say is, don't let bad teeth keep you down. Life's too short to be embarrassed by your smile! Why not make a good impression on everyone you meet?
Now that you know what veneers can do for you, what's holding you back? It's the perfect time to transform your look and improve your life!
Contact us at Dores Dental of Longmeadow, MA to get the ball rolling. We can't wait to see you!