Types of Cosmetic Dentistry To Give You A New Year's Smile [Blog]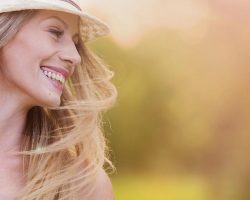 Many decades ago, people just had to deal with unsightly smiles. Adults with stains from coffee, chips from accidents, and crooked teeth despite having braces as a kid were things to endure, even though they make it hard to feel like smiling.
In this new year, it's time to stop suffering. More and more people are choosing cosmetic dentistry procedures, and these days, dentists have more tools and treatments ready to help you.
By calling Dores Dental today at 413-241-3995, you an make an appointment to review the types of cosmetic dentistry that can help. And once you have your smile looking like its old self again, you can feel more confident and secure knowing people will love how your smile looks.
Get Types of Cosmetic Dentistry
Cosmetic dentistry means getting treatments to help make your smile look healthy, bright, and amazing. Here are some of the options you have at our East Longmeadow office:
Teeth whitening:

No one enjoys having stained, dark teeth. With either Zoom or Sinsational Smile, two amazing teeth whitening systems, you can get those "pearly whites" back again. Sinsational Smile can even be done at home.

Dental veneers:

Cover stains, hairline cracks, chips, and worn edges with these covers. And thanks to our state-of-the-art CERC system, you can get them made and bonded to your teeth all in one visit!

Invisalign:

Crooked teeth look really out of place in a smile, but what adult wants braces for the new year? Instead, go with the Invisalign clear plastic aligners. They fit comfortably over your teeth and slowly move them to where they belong. Plus, these are almost impossible to see when worn.

Tooth bonding:

For a more affordable type of cosmetic dentistry, you can get a tooth-colored resin expertly applied to your teeth. This hides stains and damage.

Dental implants:

What stands out more than a crooked tooth? A gap left by losing one. That's why dental implants can be part of your cosmetic dentistry plan. These long-lasting and beautiful replacement teeth are made specifically for you.
If you have more than one cosmetic problem with your smile, Dr. Dores will speak with you first and go over all your treatment options. Then you can pick the types that are best for your unique situation.  
Know Why Your Smile Is So Important
Why should you worry about how your teeth look? This is not about being vain at all! Instead, these treatments build your confidence — and that's very important.
Imagine being at work and realizing you have a big stain on your shirt. How confident would you be working with your colleagues? How self-conscious would you feel knowing people could see that stain? To put it simply, you lose much-needed self-esteem and confidence when you don't look as good.
Using treatments like teeth whitening or dental veneers can do wonders for your confidence. Once you know how amazing your smile looks, especially compared to how it used to look, your self-esteem blossoms.
Call us today at 413-241-3995 or use our online form to make your next cosmetic dentistry appointment. The new year is a time to start fresh. This time, get a winning smile so you can enjoy the benefits all year long.