Top 5 Reasons Your Teen Will Love Invisalign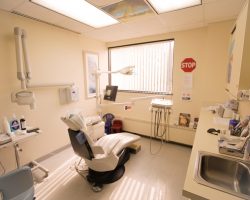 Top 5 Reasons Your Teen Will Love Invisalign
Welcome to the final March edition of the Dores Dental blog! Are you looking for a good solution for bad teeth? We can improve the health and appearance of most smiles that are characterized by crooked, crowded, or gapped teeth.
If you are looking into dental solutions for your kids, it can be overwhelming. There are so many things to consider when you are making an investment in orthodontic treatment for one of your children. Your resident adolescent nay-sayer may not be too keen on the idea of braces, even though it will be a good thing for them in the end. We can understand that. We were young once, too.
Still, we have found that most teens respond really well to Invisalign, an innovative method for straightening out orthodontic issues without the use of metal. In fact, we have compiled a "top 5" list of things (in no particular order) that make Invisalign so appealing, as opposed to conventional metal braces.
1. The Treatment Is Subtle
No one likes rude comments and mean nicknames thrown at them. And teens certainly don't like all the unwanted attention that metal braces draw to their mouths.
That's why our adolescent patients love how subtle Invisalign is! This method utilizes clear plastic aligners to get the job done. As such, the outside world will never suspect that you are wearing braces to transform your smile!
2. Removable Hardware
Don't get too excited. You have to wear Invisalign aligners for the better part of every day in order to keep the process moving forward. But it's not like they are permanently installed in your mouth the way that metal brackets and wires would be. It's alright to take them out for a special event or for eating meals. This is a really important feature to most of the teens that we treat here!
3. More Free Time
You won't have to take time off of school and miss important activities to keep up with the monthly in-office adjustments that metal wires would necessitate. That's because you switch your Invisalign aligners out on your own every two weeks. That's all it takes to stay on-track.
And you also won't have to waste time cleaning food out of your metal braces, or shopping for foods that won't get trapped in metal gear.
4. The "Braces" Feel Natural
Unlike conventional metal braces that require you to employ special waxes to protect your soft tissues from your orthodontic gear, the smooth Invisalign aligners feel completely natural in your mouth and won't cause any bleeding, sores, or discomfort. You will also be able to brush and floss your teeth as usual by simply popping them out.
5. Fast, Effective Results
You won't have to wait 2-3 years for your transformation to come to fruition. Invisalign treatment usually wraps up in a matter of months (12-18), and the results are stunning. During the brief treatment time, you won't have to make any big lifestyle adjustments. And the healthier, better-looking smile that develops will last a lifetime.
Now that you know why teens and parents alike love Invisalign, why not get started now?
Contact Dores Dental for more details!