Three Reasons to Try Pro Teeth Whitening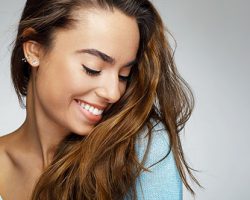 With the sun shining more, you may be inspired to do something else to brighten your day. Professional teeth whitening can bring back your brilliant smile. If you are wondering whether you should make an appointment at our East Longmeadow, MA office, then consider these reasons.
1. You Don't Like Stained Teeth
We don't have to tell you that your smile looks nicer when your teeth look clean and healthy. Over time, it's normal to develop stains, which can leave your smile looking dingy. Professional whitening can take away that discoloration.
2. You Want to Feel More Confident
When you have stained teeth, you can become self-conscious about your smile. This can cause you to hide your smile, which can make it more difficult to get to know new people for work or in your personal life. With a white smile, that's one less worry for you.
3. You Want to Make a Good First Impression
For better or worse, your smile is one of the first things people notice about you. If you are unwilling to share your smile because you don't like your yellow teeth, then other people may not get a good sense of who you really are. With a bright, friendly smile, you can get people a positive reason to remember you.
Let's bring back your pearly whites! Call the Dores Dental team at 413-241-3995 to find out more or contact us online to make an appointment.