Three Quick Smile Solutions In Longmeadow, MA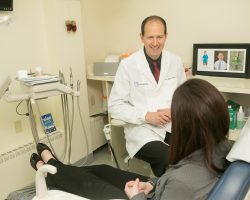 Three Quick Smile Solutions In Longmeadow, MA
Welcome back to our oral health blog!
Here we are in a new year. For a short time, the possibilities seem endless. And self-improvement seems well within reach. We would encourage you to not squander the momentum. This could be just the time to straighten out any bothersome aspects of your teeth. And with cosmetic dentistry, it is now easier than ever to achieve the smile you've always wanted.
If you live in the Longmeadow, MA area and you are ready to seize the moment and embark on a life-changing dental transformation, get in-touch right away to schedule your consultation with the Dores Dental team. We will find the treatment that makes the most sense for you and get right to work on your new and improved smile.
There are many great cosmetic solutions to choose from in our office, including the following three quick and easy fixes:
Dentist-Directed Teeth Whitening
Life will give you plenty of moments to smile. It will also darken your teeth, and leave you with stains, if you experience very much of the good things it has to offer (like coffee, chocolate, red wine, and so forth).
Fortunately, at Dores Dental, we can whiten your teeth in a hurry with the professional Zoom! Whitening system. For this method, professional-strength peroxide gel is applied to your teeth and the gel is activated by UV light to remove deep-seated stains and spots. It is amazing!
Full disclaimer: actual results vary! It all depends on the current color and condition of your teeth. That said, Zoom effectively whitens teeth up to 8 shades after one session!
You can rest assured that your teeth will be bright white when the process is complete!
Dental Veneers
We try to make it easy on you whenever possible. At Dores Dental, we promote veneers as a simple and effective cosmetic cover up.
Simply put, veneers can help if you have teeth that are cracked, chipped, misshapen, uneven, or discolored, which says a lot.
During this non-invasive procedure, we remove a small amount of enamel from your teeth and then cement the porcelain veneers on top of them.
It's as easy as that to freshen up your look!
Dental Bonding
This is perhaps our easiest fix. Around here, cosmetic bonding is a cost-effective solution that is used to correct small blemishes in your teeth like discoloration, chips, and gaps between teeth.
What does bonding entail?
For this procedure, a durable, tooth-colored material is bonded directly to your tooth to restore your tooth to its natural appearance.
Sounds simple enough, right?
It is! And you will be more than happy with the results.
Take The Next Step At Dores Dental!
There couldn't be a better time to transform your look. Why put up with a lackluster smile when you could have the smile of your dreams?
Dores Dental is ready to make your life better. The three smile solutions discussed in today's blog post are just a few examples of what we can do. If you are missing teeth, or in need of orthodontic work, we can help find solutions to those problems, too.
Contact us right away to schedule your cosmetic dentistry consultation in our Longmeadow, MA office. We can't wait to get started!