The Solea Laser Makes For Pleasant, Pain-Free Dentistry In Longmeadow, MA!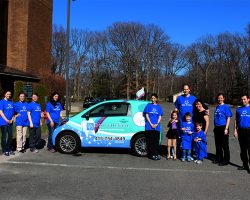 The Solea Laser Makes For Pleasant, Pain-Free Dentistry In Longmeadow, MA!
Are you…
…uneasy about trips to the dentist?
…unsettled by the sounds of dental drills?
…especially sensitive to pain?
…plagued by anxiety?
Then we can help put your fears to rest at Dores Dental! We know that dental anxiety is a serious condition that can adversely affect your health. That's why we are the dentist's office in Longmeadow, MA that has made significant investments in modern dental technologies such as the Solea Laser. This hip new device takes the place of the drill in our toolbox, and makes our work a lot more pleasant to be around. We hope you will soon come see for yourself!
The Solea laser is a great example of how modern technology is making dentistry better for you! The laser does away with the disconcerting sounds, rough vibrations, longer healing times, and all the discomfort associated with the old-school dental drill. You won't hear any screams either! Doesn't that sound nice?
It's crazy how much we use the laser nowadays. Here at Dores Dental, we utilize the Solea Laser to carry out important dental treatments, such as:
Gum Disease Treatment
You wouldn't want gum disease to get away from you. It has been linked to respiratory disease, heart disease, and even cancer! Treatment is the key to salvaging your health. During this procedure, we use the laser to comfortably eradicate bacteria that has advanced below your gum line threatening to loosen your teeth.
Dental Fillings
Cavities aren't such a big deal if dealt with early enough. The laser helps make the filling process more enjoyable. In addition to eliminating strange smells and sensations, the laser also does away with the need for local anesthetic, which essentially means no more invasive needles! Yay!
Gum Reshaping
Everyone deserves a smile that doesn't cause embarrassment. This cosmetic procedure is all about fixing the appearance of a "gummy" smile.
With us, your recovery and healing times are significantly reduced now because the laser actually cauterizes your soft tissues. Good deal, right?
Fighting Dental Anxiety And Dental Phobia
Dental anxiety is bad for you because it will keep you from getting all of the care that you need to keep your mouth healthy and free of decay, disease, and so forth.
If you suffer from this condition, you will probably miss out on your regular dental cleanings that help eradicate all the the tartar and plaque that hangs around even after your best hygiene efforts at home.
Plus, when you are afraid of the dentist, you'll forego oral exams that allow us to see if anything has gone awry in your mouth or if there are symptoms of problems elsewhere in your body (i.e. cancer).
The bad news for you is that health issues such as tooth decay, periodontal disease, and even cancer can gain get a running start before you even know there is a problem.
By ignoring your health now, you are only making life harder and more complicated for your future self. Take our word, preventive measures are always better than treatment as an afterthought!
Laser Technology Makes It Easy To Save Your Smile
We hope that you will be inspired by today's blog post to take back your health! We can provide pleasant, pain-free dentistry solutions that will quickly get you back on track.
Don't put it off any longer! Contact us right away to schedule your next appointment in Longmeadow, MA!