The Solea Laser Allows For Gentle Dentistry In Longmeadow, MA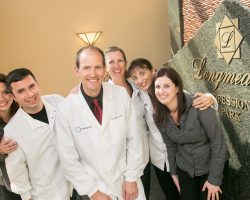 The Solea Laser Allows For Gentle Dentistry In Longmeadow, MA
Hello again! Thanks for taking in another January edition of our smile blog! At Dores Dental, we do our best to provide a relaxed, inviting, and comfortable dentist's office in Longmeadow, MA.
If you entrust your oral health care to us, you will quickly see that we have all the dental solutions you will ever need to optimize your overall wellness.
The best part is that we can deliver all of our dentistry services without any obnoxious drills!
Seriously!
That was a conscious decision on our part because we've become all too familiar with what triggers fear and dental anxiety in certain patients. These feelings are often rooted in a frightening dental experience from the past or a more general fear of the unknown state of their health.
Don't worry, in our office, we want to alleviate dental anxiety, not make it worse. And, we sincerely hope that, given the chance, we'll be able to create brand new and far better dental memories for the future.
With that goal in mind, we have made substantial investments in modern dental technologies such as the Solea Laser. This laser is a hip piece of dentistry equipment that replaces the dreaded drill in our toolbox.
The Solea Laser Provides Greater Comfort
The Solea laser might sound like something you'd find Jedi knights wielding in the new Star Wars movie. But, in actuality, it is a wonderful display of how technology is making modern dentistry less scary and invasive.
At Dores Dental, the Solea laser is used regularly for a wide range of procedures, for which the drill might have been the only option in the good old days.
You'll be happy to know that our laser does away with the disconcerting sounds, intense vibrations, longer healing times, and the very real discomfort that were associated with the dental drill.
In our Longmeadow office, we can utilize the Solea Laser to perform dental solutions, such as:
Dental Fillings
Besides eliminating strange smells and sensations, the laser also does away with the need for local anesthetic, which essentially means no more painful needles for you!
Periodontal Disease Treatment
This used to be kind of invasive. But now, during this procedure, we use the laser to comfortably eradicate bacteria that has gone below the gum line and threatens to dislodge your teeth if left alone for too long.
Gum Reshaping
You may not be too familiar with this one. This cosmetic procedure is all about enhancing the appearance of a "gummy" smile.
Your recovery and healing times are greatly reduced now because the laser actually cauterizes your soft tissues.
Pretty cool, right?
Reducing Dental Anxiety And Dental Phobia
We take dental anxiety seriously around here. It is a real condition that impacts about 60% of the adult population in this country, and that number doesn't reflect the additional 8% of adults who suffer from an even more severe form of this condition, called dental phobia.
It isn't the fear itself that does you in. It's that, when you are afflicted by such things, your oral health and your general wellness can be at risk.
Think about it: if the mere thought of the dentist can paralyze you with fear, in all likelihood you will only be forced into making an appointment when you have such a painful problem that it can no longer be ignored.
As such, you will probably miss out on your regular dental cleanings that can eradicate all the the tartar and plaque that lingers even after your hygiene practices at home.
Moreover, you won't have the benefit of a professional oral exam that allows us to see if anything is going awry in your mouth or if there are symptoms of problems elsewhere in your body.
Unfortunately, this means that health issues such as cavities, gum disease, and even cancer can gain get a running start before anyone even knows you have such an emerging concern.
By steering clear of the dentist now, you are only setting yourself up for more pain and expense down the road. Honestly, prevention is always far better than treatment!
Laser Technology Takes Out The Fear Factor
We hope that you will be inspired by today's blog post to trust us to put your fears to rest while we deliver the gentle dental care that you need.
Contact us right away to schedule your dental appointment in Longmeadow, MA!