The Most Effective Tactics For Preventing Tooth Decay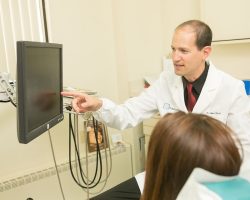 When it comes to saving your smile, there is nothing better than practicing good preventive dental techniques, like the ones we are about to outline for you in today's post. By keeping up with the following habits, you can most likely eliminate the need for more expensive and invasive restorative procedures and tooth replacements down the road. So, keep reading for some great tips for preventng tooth decay and more. Then, if you live in or around East Longmeadow, MA and your next professional teeth cleaning and oral exam hasn't been scheduled, give us a call at 413-241-3995 to request your next preventive dentistry appointment at Dores Dental.
Stay Away From Sugary Drinks
This tip is particularly relevant during the summer months. The essence of what we are saying is that any drinks that are loaded with sugar are potentially causing trouble for you every time you take a sip. This is because you are coating your mouth in the sweet stuff that feeds oral bacteria causing it to proliferate and generate the acids that eat away at your tooth enamel. Not good!
Fruit juice can have health benefits but it is not necessarily a good thing for your smile with all that sugar and acid.

Sports drinks are also loaded with dangerous sugars.

Soft drinks, especially when consumed daily, are particularly bad. Diet versions are problematic too!
What you should be drinking every day is lots of water. Water keeps you healthy and hydrated, and is a great way to clean out your mouth between meals when you don't have a toothbrush handy. It rinses away bacteria and food particles and helps to neutralize harmful acids. This process also helps ward off bad breath! So, it's time to say goodbye to soft drinks, sports drinks, and juices this summer.
Be Diligent About Your At-Home Hygiene Routine
Get in the groove with an oral health maintenance routine, and stay there. No excuses. We understand that life gets busy, but taking care of your teeth and gums is the one thing you can do on your own in between visits to our office. If you have young children, it's also important to be an oral hygiene role model and create in them good habits for life.
The ADA suggests that everyone brush twice daily for two minutes at a time. We would add that you should use a soft-bristled toothbrush and fluoride toothpaste, whenever possible.

Make sure you are reaching all regions of the teeth.

Replace your toothbrush often (i.e. when the bristles become frayed).

Use short strokes and hold the brush at a forty-five-degree angle to the gums.

Floss at least once every day. This one is non-negotiable!
See Your Dentist In East Longmeadow Every Six Months
Everyone needs a dentist they can partner with on those ever-changing oral health needs that can't be taken care of in front of your bathroom mirror. Even if you take excellent care of your mouth at home, professional cleanings and exams are essential for preserving healthy teeth and gums at every stage of life. These preventive visits build on the good work you do on a daily basis. They are never a substitute for doing your part!
While you are here, one of our friendly hygienists will thoroughly clean your teeth. With our advanced tools, we can remove plaque and tartar you can't reach with your toothbrush at home. We will also give your teeth a careful flossing, and then we will polish them with our professional-grade toothpaste.

We will also examine your teeth for and signs of tooth decay, gum disease, and other problems that you may not have noticed on your own.

If we have cause for concern, we may take digital X-rays to look for issues emerging below the surface, like abscesses, bone loss, cysts, and decay between teeth.

Plus, we can set you up with additional preventive services to help protect your smile. This includes athletic mouthguards, dental sealants, and fluoride treatments.
Don't Put Off Your Preventive Dental Appointment!
We hope you have been inspired by the information in today's post. Don't let your busy schedule keep you from enjoying a healthy mouth and a great-looking smile. Instead, call our Longmeadow, MA dental office today at 413-241-3995 or fill out our online form to request an easy appointment. We'll help you keep gum disease and tooth decay at bay!