Teeth Whitening That Works In East Longmeadow MA [BLOG]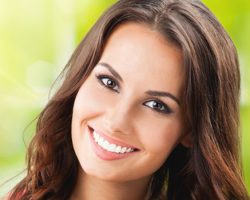 This holiday, consider treating yourself to a cosmetic dentistry treatment, like professional teeth whitening. After all, a brighter smile, can give your confidence a big boost heading into the new year. All you have to do to get started is call 413-241-3995 to set up a smile makeover consultation. In the meantime, read on to hear about the professional whitening services we currently offer at Dores Dental of East Longmeadow, MA.
Our Whitening Works Fast
We know that your time is valuable. That's why there is only a minimal time investment involved with whitening your teeth here. The bottom line is that we choose brands that work faster and more reliably. For example, our Sinsational Smile treatment is only about 20 minutes, while our Zoom treatment is about an hour. Either will provide you with great results. Treatment at home can take a couple of weeks, but you'll behin to see results after just a few days. Plus, it is extremely convenient to do it that way.
Store-Bought Solutions Can't Come Close
Unfortunately, store-bought whitening kits can't touch what our professional whitening provides. That's because our whitening uses a greater concentration of hydrogen peroxide, which is the primary whitening agent. Also, those kits never really fit quite right, so your gums are at risk for damage when spillover occurs.
Professional Treatments Boost Confidence
After one of our whitening treatments, you will begin to feel more attractive overall. That's because a smile plays such a large role in our appearance. In a recent survey conducted by the American Academy of Cosmetic Dentistry, almost 100 percent of responders said they believed a smile is an important asset to one's social life. And, get this, the majority of participants said the color of teeth is the most important factor in an attractive, or unattractive, smile. So, don't let your yellow teeth leave you feeling blue!
We Make Whitening Affordable
Cosmetic dentistry is an important part of our overall program for dental health and wellness. Our goal is to make a beautiful, healthy smile accessible to all. We offer different whitening treatments so you can choose which one fits your budget. All are reasonable, as you will soon see.
The Process Is The Opposite Of Stressful
While this office isn't a spa, you might start to feel like it is, while you are here. You see, we offer a menu of comfort options if you need to relax a little during your visit, and you'll be served a complimentary beverage in our waiting area. Be sure to ask about safe sedation options that can keep you completely relaxed, should any anxiety persist.
Call Now To Experience Whitening That Works
We hope that you have been inspired by the teeth whitening possibilities. All you have to do now is call our East Longmeadow office today at 413-241-3995 or fill out our online form for a consultation with Dr. Dores. With the holidays nearly upon us, there couldn't be a better time to make your smile makeover happen!