Straight Teeth Make Smiles Better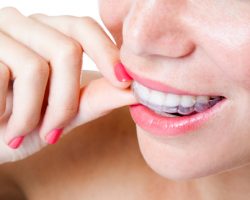 You don't need to wait any longer. You are ready to make a change, and the sooner your get started, the sooner you will see the results.
You can have straight teeth with Invisalign clear aligners. This system can:
Correct crooked smiles
Realign overbites, underbites, and other bite issues
Make your teeth easier to clean
Boost your confidence in your smile
To discuss whether you are a good candidate for Invisalign, schedule a consultation with Dr. James Dores. Call Dores Dental in East Longmeadow, MA at 413-241-3995 to find out more or fill out our online form to request your future appointment.
Made with Visme Infographic Maker