Stop Your Search For A New Dentist Here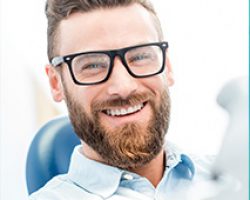 Gloria had the same dentist for 22 years. When he retired, she visiting multiple practices before she felt comfortable again. We are happy to say that she stopped her search when she started coming to Dores Dental.
"You walk in, they treat you like you're family. They know who you are. You leave and they're like, oh we can't wait to see you the next time. They're great," Gloria says in the video below.
We also encourage you to experience what she's describing for yourself. If you are looking for a new dentist in East Longmeadow, MA, call 413-241-3995 to find out more or fill out our online form to request your future appointment with us.