Sports Mouthguards Keep You on the Field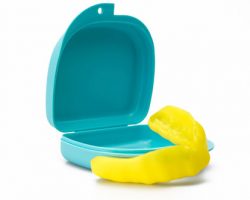 It's time for fall sports. You want to keep your athletes on the field or on the court. That means wearing the right equipment to reduce the risk of injury.
That should include wearing a protective sports mouthguard, which we are happy to make for all the athletes your family. Custom mouthguards are more comfortable and providing the best protection for your loved ones' teeth.
Call the Dores Dental team at 413-241-3995 to find out more or fill out our online form to make an appointment soon.
Made with Visme