Show Off Your Smile This Summer With Cosmetic Dental Care [BLOG]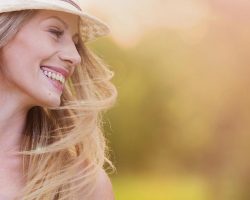 Summer brings warm weather and warm-weather activities, too. With the Independence Day celebrations, the vacations, the weddings and birthday parties, and more, you're guaranteed to end up in someone's photos. You're also likely going to meet new people or catch up with people you haven't seen in a while. All the mingling and traveling is one of the reasons so many people put in extra time on the treadmill or doing other things to improve their appearance. But what about boosting your smile with cosmetic dental care in Longmeadow?
In many cases, cosmetic dentistry takes two or fewer visits, but it can last far longer than your summer festivities. And it can do more for you than just make your smile look better. Read more below, then call Dr. Dores at 413-241-3995 to set up a consultation.
Improve Your Smile in an Hour
Many folks find it hard to believe we can boost their smile in just an hour or so. That means you can come here during your lunch break and wow others when you get back! It means you can forget worrying about that wedding in a couple of weeks if you need a brighter smile. Here are a few cosmetic solutions that can be done in as little as an hour:
Teeth whitening

at our office can be done in 20 minutes with one particular manufacturer we use. Another can take about one hour. What's better is your bright smile can last all summer long because we use a more potent solution than drugstore whitening. Not only that, but we can provide a whitening pen for touchups wherever you're at.

Crown lengthening

is a simple yet precise treatment in which Dr. Dores meticulously reshapes your gums using a laser. This can even out your gumline where you have too much gums over a tooth. It can also provide enough tooth surface for us to bond a crown or veneer.

Dental bonding

works by using the resin material we make composite fillings out of. If you've ever had a composite filling, you know this material is matched to your tooth and molded over the problem area. The same concept applies for flaws like stains, cracks, chips, worn-down teeth, and even gaps between teeth. Dr. Dores knows the ins and outs of bonding and can solve a host of problems in one quick trip here.
Improve Your Smile in a Couple of Hours
Need more extensive work to get your smile looking great? It's still possible in a slightly longer appointment thanks to our CEREC system. Both of these treatments can transform the way your smile looks and the way you feel about your look overall:
Dental veneers

fit over the surface of your teeth, so they cover and strengthen at the same time. This makes them ideal for structural problems like cracks and chips and cosmetic problems like too-short teeth, deeply stained teeth, gaps between teeth, oddly shaped teeth, and so much more. What's great is that we can make these in our office, eliminating the need for messy impressions, temporary veneers, and problems from an outside lab. You and Dr. Dores have all the control on what your veneers look like and any alterations before they're cemented to your teeth.

Dental crowns

can handle problems more extensive than veneers. That's because they cover the entire tooth, not just the front of it. Most commonly, we can fix breaks, cracks, decay, heavy stains, and more. Because we also use our

CEREC

technology for crowns, you'll see the fitting, design, creation, and placement of your crown in one visit. And it's made of ceramic, so it's both durable and natural-looking.
Don't Hold Back on Getting Your Beautiful Smile – We Can Help Fast!
Our hours make it convenient for you to get cosmetic dental care. Plus, we rarely keep you waiting – patients love that we're on time, because we respect your time. For efficient, beautiful dentistry, call us at 413-241-3995 today. If it's easier, you can fill out our online form to request an appointment day and time that works for you.