See Sally's Journey From Diabetes Diagnosis to a Healthier Mouth [BLOG]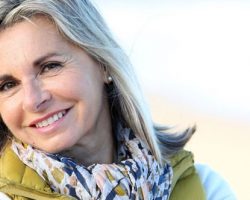 Today, we will continue our look at how diabetes can affect your overall oral health. We want to do that today with a story about a patient named Sally. As you read through her story, consider the aspects that sound familiar to your own story. Is there something from Sally's story that might change your oral health?
The only way to know for sure is to give us a call at 413-241-3995. We'd love to help you figure out where you are at risk and how you can protect yourself for the immediate and long term future.
Meet Sally
Sally grew up like many Americans during the 50s and 60s. She lived on a small farm close to her extended family. Her father worked for the state and worked with animals on the side. Her mother was an elementary school teacher. Both wanted Sally and her sisters to excel in school and go on to do great things.
Sally followed their wishes. She was an excellent student and went on to get an advanced education. She worked and married and started a family. She raised her children on a small farm with a large garden and a wood stove.
As Sally aged, her health began to decline. After years of putting the children first, Sally finally agreed to a doctor's appointment where she learned that she had developed type 2 diabetes. This was the reason she had begun to feel so poorly. After her diagnosis, Sally immediately went to work on herself. She changed her diet, began to exercise, and rapidly lost weight.
While she felt more confident, Sally still wasn't feeling 100%. Her doctor changed her prescriptions, adjusted the amount of medications she was taking, and seemed defeated. Sally met with a new doctor who immediately asked when she had last been to the dentist. Sally couldn't remember, but she called that afternoon for an appointment.
The Road to Recovery
If you talked with Sally today, she will tell you that her trip to the dentist office was her turning point. Sally discovered that she had advanced periodontal disease with deep pockets in her gums that were filled with infection. Over the next two years, Sally would battle this infection.
One of the greatest victories in this battle came when Sally's dentist recommended that she invest in a water flosser. This comfortable way to floss helped Sally develop a healthy habit of flossing each day. Within a few more months, Sally's dentist was beaming. Her next visit to the general care doctor was a happy one as well because Sally's numbers were beginning to improve.
Treating diabetes alone was not enough to help Sally feel better. She had to treat her entire body, including her mouth, before seeing incredible results. And now Sally is prepared to maintain her oral hygiene routine so that she can keep her diabetes in check. By simply understanding how the two were related, Sally was able to improve her health.
Even if you are not diabetic, it is important to understand that gum disease can and will have a negative impact on your overall health. Call Dores Dental today to learn more about this relationship and what you can do to protect yourself. We can't wait to see you here in the office. Call 413-241-3995 right now to schedule your next appointment. Be proactive like Sally and take back your health!