Schedule Your 2022 Dental Visit Now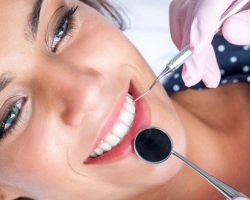 When was the last time you visited the dentist? Whether it's been six months, six years, or more, you should schedule an appointment at Dores Dental in East Longmeadow, MA in 2022.
Here are just a few reasons to schedule your dental visit with us.
Get a Professional Cleaning
Even if you brush and floss daily (as the American Dental Association recommends), you still will benefit from regular dental cleanings and exams. Let us remove plaque and tartar buildup before it leads to decay and gum disease.
Repair Your Smile
Chips, breaks, and cracks — not to mention lost teeth — are among the problems that affect millions of smiles over the course of a lifetime. Fortunately, you can rebuild your smile with everything from dental fillings to full-mouth reconstruction at our office.
Upgrade Your Smile
There is no better than the present to create the smile of your dreams. With our cosmetic services, you can boost your confidence in your smile by transforming the appearance of your teeth.
Be Comfortable
For our team, your comfort is a priority. Our compassionate team is ready to help with our comfort menu, our patient-friendly technology, and our sedation options to make your visits as pain-free as possible.
Call the Dores Dental team at 413-241-3995 to find out more or contact us online to request your future appointment.