Schedule Your Spring Cleaning and Exam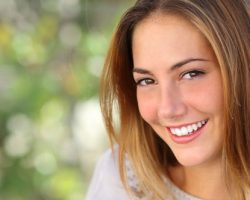 March is here. Have you started your spring cleaning yet? Maybe you have big plans to declutter your garage or delve into the murky depths of your fridge. Perhaps you're determined to whip your yard into shape or make every baseboard in your home gleam.
At Dores Dental, we have a different sort of spring cleaning in mind for you. If you and your family are due any time soon for your twice-yearly cleanings and exams, be sure to call us to get your appointments in the books. You may reach our Longmeadow, MA office at 413-241-3995.
Be a Regular
So, you take really good care of your oral health at home. Your teeth are dazzling, your gums pink and firm as they should be. And you haven't been experiencing any sort of mouth pain or other indicators that something is wrong. Plus, you're just so busy.
We get that it's tempting to put off your dental visits. But it's not a good idea. Generally speaking, the earlier an issue with your oral health is detected, the easier it will be to treat and the higher the chance for an optimal outcome.
But dental health problems can be sneaky. Bacteria may be infecting your gums or damaging your tooth enamel without you even realizing it. Often, symptoms don't become obvious to you until a fair amount of damage has already been done.
So don't skip a dental visit. Come to us every six months like clockwork, and we will be able to catch decay and disease in the earliest stages.
And remember: if you are a parent, you are setting an example for your children. By instilling in them the importance of regular checkups, you are forming a foundation of good dental health that will stay with them for life.
What Happens at a Dental Checkup
A basic dental checkup consists of two main parts: a thorough cleaning and a comprehensive exam.
One of our highly skilled dental hygienists will clean your teeth. Our hygienists are skilled at making all of our patients, including children, feel completely comfortable in the exam chair. They use their expertise and a few special tools to remove plaque and tartar that's built up and that would be impossible to access with your toothbrush at home. They will eliminate all the nasty stuff from your teeth and even under the gumline, staving off decay and disease. Your hygienist will then expertly floss your teeth (she can also show you correct technique for home) and polish them so they look as clean as they are.

Dr. Dores will conduct a meticulous examination of your teeth, gums, and entire mouth. He will check for early signs of tooth decay and

gum disease

. He will screen you for oral cancer and look at your neck, scalp, salivary glands, and the floor of your mouth. With his high-tech intraoral camera, he can even share what he's seeing with you during the examination!

We may take digital X-rays of your mouth. These subject you to a tiny fraction of the radiation of conventional X-rays, and provide practically instantaneous images that we can enhance and show you on a computer screen. X-rays are important for seeing problems that we can't see with our eyes, like abscesses, tumors and cysts, decay between teeth, and impacted teeth.
Optional Preventive Services
We offer a few additional treatments designed to help keep your and your children's smiles healthy.
Dental sealants may be appropriate at any age, but they are primarily recommended for children. They've been shown to be enormously beneficial in protecting kids' teeth from cavities. A sealant is a plastic coating that is painted over the back molars, creating a barrier that keeps out harmful bacteria and the acids they produce. The process is simple, painless, and remains effective for years.

Fluoride is a mineral that is vital for keeping your tooth enamel strong and able to resist bacterial acid attacks. It (along with other minerals) is continuously shed from your teeth in a process called demineralization and must be replenished. You may get fluoride through your tap water and toothpaste. At Dores Dental, we offer special treatments to ensure you get the fluoride your teeth need.

If your child plays sports, he or she may need an athletic mouthguards. These smile-saving appliances are a good idea for kids and adults who engage in activities that could result in injury to the teeth or gums. Our mouthguards are custom made using impressions of your mouth. This makes them fit more precisely and feel more comfortable than the non-custom mouthguards available at sporting good stores.
We Make Our Patients Comfortable
We get that many people get nervous about visiting the dentist. At Dores Dental, we strive to make all of our patients comfortable and at ease throughout their appointment. Our patient-centered approach is what keeps people coming back.
Our staff is second to none. Each person who works for us is highly skilled in the clinical aspect of the job, but is also a "people person" who knows how to ease patients' fears and make them relax in the dental chair.

When you come to us for the first time, we ask you to fill out a form that enables us to assess how you feel about various procedures.

We offer beverages to help you settle in, and have a comfort menu of amenities.

We adopt technology that improves the dental experience for our patients. We have a CEREC machine that enables us to produce same-day crowns and veneers. The DentalVibe system uses vibration to cancel pain signals to the brain when you receive local anesthesia. No more need to fear the big needle!
So get your spring cleaning in gear — your dental spring cleaning, that is. Get in touch with Dores Dental to schedule your next dental cleaning and exam. You may call our Longmeadow, MA office at 413-241-3995 or send us your contact information through our online form. We will get back to you promptly.