Say Goodbye to Stains with Teeth Whitening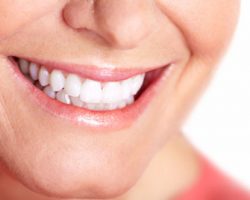 You've been drinking coffee, soft drinks, and more for decades. You enjoy colorful foods include pasta and desserts. And now, you can see the effects on your smile. Seeing the yellow stains makes you self-conscious about letting others see your teeth.
Don't hide your happiness. Schedule an appointment with us for professional teeth whitening at our East Longmeadow, MA dental practice.
How does teeth whitening work?
Whitening products use peroxide-based whitening agents. These break down chromogens (molecules in food and drinks that cause stains) so they can be removed from your teeth.
How is professional whitening different?
Professional whitening products have whitening agents in higher concentrations than the over-the-counter options. As a result, you can get better results in less time with professional whitening.
Where can I get professional whitening treatments?
You can get this cosmetic service at Dores Dental. Call to find out more or fill out our online form to request your future appointment.