Save $200 on a Same-Day Crown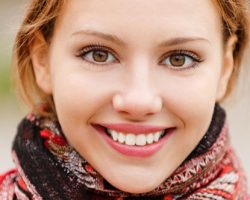 If you have a crown, you probably know what it's like to play the waiting game. At most dental practices your tooth is prepared for a crown, then you receive a temporary restoration that you'll wear while an outside dental lab makes your crown – a process that usually takes at least two weeks. With a same-day crown, there's no need for a second visit or a temporary crown.
Dr. Dores uses digital 3D technology to make a beautiful crown for you right in our East Longmeadow, MA office. The whole process usually takes no more than two hours! If any adjustments are required, we can make them right away; no need to send the crown back to a lab.
As if this convenience isn't incentive enough, we offer a $200 discount on same-day crowns for new patients. Call us today at 413-241-3995 to make an appointment and take advantage of this offer. Not a new patient? Tell your family and friends!
Made with