Reveal a Snow-White Smile with Teeth Whitening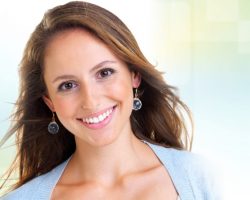 Do your teeth resemble the glistening white of a freshly fallen snow? Or are they a closer match to the slush that's been on the ground a few days — dirty, discolored, and just kind of unappealing? What we eat, what we drink, our behaviors, and daily life all take a toll on the color of our teeth.
At Davenport Dental Care, we can lift stains and put the white back in your pearly whites with professional teeth whitening. Call our Longmeadow, MA office at 413-241-3995 to schedule an appointment.
Don't Waste Your Money on Drugstore Kits
If you want real results — results you can see, results that make your friends and family go "Wow!', results that make you look younger and that lift your confidence — bypass the over-the-counter whitening kits. Here's the thing: they just don't work as well as professional products, if at all. They contain lower concentrations of active ingredient, yet can be harsher on your mouth. You may also be tempted to leave them on longer than is safe in order to get the shade you want. The trays are mass produced, ill fitting, and provide uneven coverage of whitening solution. Drugstore products are just not worth it.
Tooth Discoloration Is Normal
As we age, it's totally normal for our teeth to darken and stain. But that doesn't mean you have to live with it. Most stains are reversible with our powerful professional lightening products. There are actually two types of tooth discoloration. Extrinsic is the most common, and the most easily fixable. That's because extrinsic staining affects just the outer layer, or the enamel, of the teeth. This sort of tooth staining may be caused by a combination of factors including:
Beverages such as coffee, tea, and soda

Dark foods, including berries, beets, tomato sauce, curry, popsicles, and candy

Cigarettes and chewing tobacco

Alcohol, dark and light colored (the acid disrupts the smooth enamel surface, making stains more likely to stick)
Intrinsic staining is less common, but much more difficult to remove, because it affects the tooth's inner structure, or dentin. The following factors may cause intrinsic staining:
Too much fluoride exposure at a young age

Exposure to tetracycline antibiotics as a child or in utero

Trauma to the tooth

A congenital condition called dentinogenesis imperfecta
Severe intrinsic stains may not respond to chemical whitening treatments. They may require a different solution, like tooth bonding, a dental crown, or veneer. If this is the case in your situation, Dr. Dores will be happy to discuss your options with you. Thanks to our high-tech CEREC machine, we can make crowns and veneers right in our office while you wait.
We Have a Whitening Treatment for You
At Dores Dental, we offer two different teeth whitening systems. Both are highly effective, but work differently. Before your appointment, you may want to consider the following factors:
Are you in a hurry and want to walk out of your initial appointment with your dazzling white smile? Or would you prefer a gradual process over which you have more control?

Do you mind whitening at home or do you want it done exclusively at our dental office?

Are you prone to sensitive teeth? If so, the system that uses a lower concentration of hydrogen peroxide may be best for you.

What is your budget? Dr. Dores can go over the costs of the treatments and help you determine which is a best fit for your finances.
Zoom In-Office System
If you're seeking a dramatically lighter smile — fast — the Philips Zoom In-Office whitening system is what you want. Maybe you have a wedding coming up. Or a date. Or perhaps you're just an impatient type. This system promises to make your teeth up to eight shades whiter in less than an hour.
The process involves three separate applications of the powerful Zoom whitening agent over the course of your dental appointment. We then activate its tooth-lightening powers with a special LED light accelerator. While the solution is designed to keep sensitivity to a minimum, we'll be sure to thoroughly protect your gums and soft tissues.
Sinsational Smiles
Sinsational Smiles is an excellent product for patients who want beautiful, but more subtle, results. First, you will come to our dental office for one 20-minute treatment. We will give you a special whitening pen that you will use for additional topical applications at home. Sinsational Smiles is designed to whiten your teeth 2- 5 shades with no sensitivity and for an affordable price.
To schedule a teeth whitening appointment at Dores Dental, fill out and submit our online form. Or call our Longmeadow, MA office at 413-241-3995.