Restore Your Smile To Enjoy The Season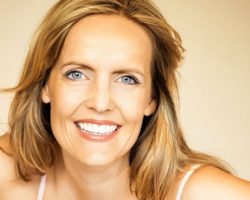 The holiday season should be a happy time of year. Spending time with loved ones and eating some great food are just a few things we love about this time of year.
We also know that many people can't enjoy the holidays as much as they would like because of problems with their teeth or teeth replacements. How long have you been living with lost teeth? Are you sick of dentures sliding around when you try to eat something? Do you have a gap in your smile where a tooth was knocked out or fell out?
You can restore your smile, so you can look forward to the 2021 holidays. Call 413-241-3995 today to schedule a consultation at Dores Dental. Discover what we can do for you at our office in East Longmeadow, MA.
We Appreciate Your Concerns
Many people are hesitant to get restorative dentistry. For some, it's a concern that they will be judged for the condition of their teeth. For others, it's anxiety about the kind of treatment they may need. You also may worry about paying for this kind of care.
We want to ease those concerns as much as we can.
First and foremost, no one at our office is going to think less of you if you have missing or damaged teeth. Millions of people lose teeth every year in the United States, and more than 90 percent of people develop tooth decay. Things happen, and when they do, we want to help however we can.
Second, a large portion of the population has some fear of going to the dentist. We also understand why you might have more anxiety when you are considering getting restorations or dental implants.
Third, we offer a number of payment options, so you can find the one that works best for your budget. This includes financing options with CareCredit. Plus, restorative care is an investment in yourself. The actions you choose now will affect your long-term oral health.
Rebuilding Your Healthy Bite & Great Smile
Regardless of what your situation may be, we are confident that we can help you recreate a great smile. It's just as important that you are able to bite and chew as well as you could when you have a full set of healthy teeth.
Talk to us to find out how we can help with one or more of our services:
Tooth Fillings – Cavities can be painful. Fortunately, sometimes the solution is as simple as getting a tooth-colored filling.
Root Canals – When you have a tooth infection, the toothache can be distracting and discomforting. By removing inflamed tissue, you can repair your tooth and your oral health.
Dental Crowns – Crowns can correct problems with decayed, broken, and cracked teeth. With our CEREC technology, you can get your crown in a single visit to our office.
Dental Bridges – Lost teeth affect how you speak, eat, and smile. Bridges are an effective way to fill that gap in your mouth.
Dentures – These restorations are a great way to replace a complete row of missing teeth.
Dental Implants – You can make your teeth replacement stronger and more secure with these artificial tooth roots.
Start Today To See Results Sooner
Your first step in rebuilding your smile is scheduling a consultation with Dr. James Dores. To request your appointment at our East Longmeadow practice, call Dores Dental at 413-241-3995 or fill out our online form.