Restore Your Tooth Fast with a Same-Day Crown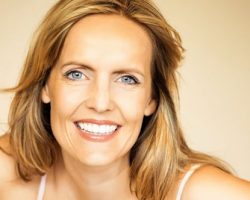 At most dental offices, crowns are manufactured at off-site labs, so the process of getting one involves multiple dental appointments and often weeks of wearing a temporary.
At Dores Dental, the process is quite different. In a nutshell: you come in, we take noninvasive digital impressions, and manufacture your restoration right there while you wait.
Now which way sounds more appealing to you?
Some dentists just don't want to invest in the latest innovations. But we understand technology's potential in making the patient experience faster, more comfortable, and just plain better.
So if we see a breakthrough that will improve our ability to provide you with the best possible care, we bring it on board. The CEREC system is a prime example of that.
To find out about getting a same-day crown in Longmeadow, MA, call Dores Dental at 413-241-3995.
The Versatility of Crowns
A crown is essentially a cap that is permanently cemented to a tooth. It covers the entire tooth above the gumline and is crafted to be indistinguishable from the real thing. It may be used under a variety of circumstances:
Protect a weak tooth

Restore a fractured or broken tooth

Cover a cavity if there is not enough remaining tooth for a filling

Support a dental bridge

Complete root canal treatment

Top a dental implant

Hide cosmetic flaws like discoloration
The CEREC Advantage
Why wait weeks for a dental crown when you can get a CEREC crown in one visit to Dores Dental? And there is absolutely no compromise on quality. Our same-day crowns are lifelike and durable.
The conventional method for getting fitted for a crown involves uncomfortable dental impressions. At our office, we use the CEREC machine to take totally noninvasive digital images that give us precises measurements of your mouth.

The computerized CEREC process enables Dr. Dores to fit and tweak your restoration with unparalleled precision.

Your dental crown will be carved from a single block of durable ceramic. It will look stunning and last for years!
The CEREC Process
You can expect your appointment to last a couple of hours. It's a great time to catch up on a favorite podcast or book — or simply relax while listening to music. Here's what will happen:
We will take digital images of your tooth.

We will send the pictures to the CEREC machine right here in the office.

The CEREC machine's CAD (computer-aided design) system builds a 3D model of your dental crown.

The 3D model goes to the milling machine, which carves your dental crown out of a single block of ceramic.

Your beautiful crown will be perfectly matched to your smile in shape, size, and color.

Dr. Dores attaches the crown to your tooth.  

That's it — no need to deal with temporaries, no need to return in a few weeks.
CEREC has revolutionized the process of getting a dental crown. At Dores Dental, we also offer same-day CEREC-produced dental veneers. To learn more about that or to schedule a consultation for a same-day dental crown, fill out and submit our convenient online form. Or call our Longmeadow, MA office at 413-241-3995.