Regular Dental Checkups Are A Pretty Big Deal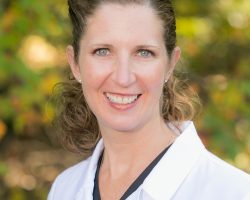 Regular Dental Checkups Are A Pretty Big Deal
Welcome to another March edition of the Dores Dental blog!
Are you…
…serious about your oral health?
…in need of a professional teeth cleaning?
…looking for a great dentist in the Longmeadow area?
Then you have come to the right place! We have all the tools, training, and technology to keep your mouth healthy and your smile looking great. The thing is, no matter how good your hygiene habits are at home, there are some things that have to be done in an office, by a professional. That's why you'll want to partner with us, to keep your health on-track.
If it has been a while since you have sat in a dentist's chair, don't worry, we'll go easy on you. The important piece is that you get back in the chair now and avoid painful treatments down the road.
Typically we like to see our patients every 3-6 months. That way, we can stay in-tune with your ever-changing needs. And you can be sure that should anything ever go awry, we'll be able to address it early on.
So, What Do Checkups Look Like At Dores Dental?
First there is the professional teeth cleaning session. This cleaning is a pretty big deal to us. This is our opportunity to eradicate any harmful tartar, plaque, and food particles from your teeth and gums. This is so that your mouth will feel fresh and clean, and also so you are able to know that the bacteria contained in plaque won't have a chance to run wild causing untold problems for you.
While you are here, we are also going to poke and prod a bit. That's because, among other things, we are also on the lookout for early indicators of gum disease. Before it evolves into full-blown periodontal disease, gum disease can be easily reversed. Catching it early will save you from the pain and expense of losing teeth and finding artificial replacements.
Obviously, we are also going to inspect for evidence of decay. Even our most conscientious patients develop cavities every now and then. It is always better to catch them while they are small so that we can fill the cavity instead of performing a root canal or extraction.
In addition to meticulously cleaning your teeth and examining for any noticeable causes for concern, we will also be running some other important checks as well. We'd be happy to screen you for oral cancer, a silent killer that can be contained when it is diagnosed right away. And we make use of high-tech X-rays to keep an eye on the development of your teeth and to shed light on anything weird going on below your gumline.
So, you see, we will really work you over, but in a good way! While you are here, we will take a gentle approach to addressing your needs. You can rest assured that you are in good hands with the Dores Dental team!
During your preventive dental appointment, we can also talk about other aspects of your smile, and help you come up with a way to solve any cosmetic dentistry or orthodontic issues that may be on your mind.
Plan Your Visit!
Please call our Longmeadow, MA dental office at 413-241-3995 if you are ready to learn more or get started!