Re-Thinking Root Canals In Longmeadow, MA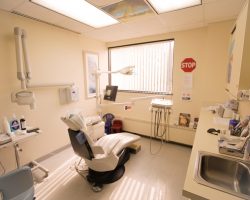 Re-Thinking Root Canals In Longmeadow, MA
Welcome to the Dores Dental blog! We are glad that you found our online home!
Are you…
…looking for a hi-tech dental office in Longmeadow, MA?
…in need of restorative dentistry services?
…ready to partner with a compassionate dentist to get the job done?
Great! Then you have come to the right place. Today we want to talk about something that many patients dread the thought of: root canals.
A lot of folks have preconceived notions about root canal treatments. They are convinced that the procedure will be painful and just about the worst experience imaginable.
Their unrealistic feelings are only exasperated when they talk to their friends about whether or not to have one.
Often times the friend will say, "don't do it, it's the worst thing ever." And that only leaves the patient more vulnerable and at risk for real pain and expense down the road when an extraction and implant are required.
In the modern era, we're not sure why that age-old prejudice against root canals persists, because the horror stories that may or may not have happened in earlier eras definitely don't happen in real life anymore, at least not in this office. We have a more gentle approach to everything we do.
Accordingly, at Dores Dental, root canals are performed under local anesthetic, the tooth is completely numb before we start, and we have a lot of other things that we can do for patients to make them feel relaxed and comfortable. These include sedation dentistry.
What Are Root Canals All About?
Perhaps endodontic therapy, which is another name for a root canal, has a better ring to it. Whatever you choose to call it, root canals are one of the most common dental procedures. And they are performed to make your life easier. You would get one, for example, in order to to save a damaged tooth from having to be yanked out of your mouth.
Here's what happens leading up to your root canal: inside your tooth there is a bundle of soft tissues called the dental pulp. When the pulp becomes infected, inflammation and pain will inevitably occur. Left undiagnosed or untreated, infection can spread to nearby teeth, cause abscess and destroy bone. The condition is frequently caused by cavities, cracks and other trauma. It will be characterized by bad breath, swelling, sensitivity, and tooth coloration.
If you are dealing with this sort of scenario, you will be relieved to know that we can restore the health and beauty of your smile with a root canal!
The Procedure Itself
When you arrive for your restorative treatment, we will first perform diagnostic procedures to determine the extent of the decay and if a root canal is even necessary.
During the procedure, your dentist removes the pulp and decayed portions of the tooth. The space is sanitized and sealed off. Finally a dental crown is used to cap over the tooth.
Then, you'll be good to go. That doesn't sound so bad, right?
Learn More, Get Started!
You can rest assured that the Dores Dental team uses the latest tools and technology to ensure faster, more pleasant procedures and effective treatment results.
Contact our Longmeadow, MA dental office today at 413-241-3995 to see how easy root canal therapy can be.