Protect Your Favorite Smiles With Your Family Dentist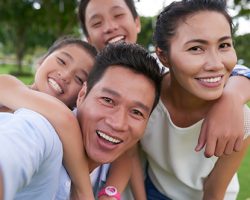 Your family's smiles are one of your favorite things in the world. When you see their faces light up, it gives you a good feeling inside.
You want them to keep those teeth as healthy as possible. Dr. Dores, your family dentist in East Longmeadow, MA, wants to help you keep their smiles in great shape.
Let us show you what we can do for you and your loved ones. Call the Dores Dental team at 413-241-3995 to find out more or fill out our online form to request your future appointment.
Made with Visme