Prompt And Effective Emergency Dental Care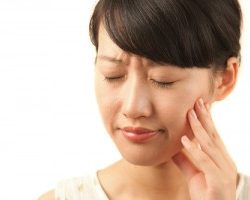 When you're suffering severe pain from a tooth or your jaw, or when a tooth has been knocked out or simply fallen out, you're probably facing a dental emergency. You only have one set of permanent teeth, and having a missing tooth replaced can be both time-consuming and expensive. Don't take chances with your teeth! Dr. Dores of Dores Dental in Longmeadow, MA is proud to offer emergency dental services.
What Happened?
Dental emergencies typically fall into one of two categories: trauma or infection.
Trauma: You may have suffered an impact to your face that knocked out one or more teeth. Or a tooth may have been cracked or broken. That kind of trauma can be due to a vehicle accident, a fall, or a blow of some kind.
If a tooth has been knocked out, Dr. Dores may be able to reinsert it into the socket where it can take root again. Time is teeth, here – the sooner you call our office at 413-241-3995 to request an emergency appointment, the better. The same holds if a tooth has been broken; you're potentially exposed to disease-causing bacteria. Generally, Dr. Dores can cover and protect your broken tooth with a lifelike dental crown that restored both the appearance and function of your original tooth.
If you're experiencing substantial bleeding in your mouth due to trauma, try to stop the bleeding yourself. If you're unsuccessful after 20 or 30 minutes, you can call Dores Dental at 413-241-3995. Depending on your particular situation, we'll either get you in right away or we may advise you to visit your local emergency room.
Infection: Dental infections are due to 1) a break in the tooth enamel (usually from decay, but enamel can crack under enough pressure) or 2) gum disease. The worst thing you can do is to try to "tough out" the pain, and possibly swelling, from a dental infection. If it progresses far enough, the infection can loosen teeth or even cause them to fall out! Longstanding dental infections can also put your general health at risk. Call our East Longmeadow, MA dental office at once at 413-241-3995.
When You Arrive For Your Emergency Appointment
Dores Dental in Longmeadow, MA is open after work hours at least three nights per week. We make every effort to see emergency patients the same day. Once you're in our practice, Dr. Dores will quickly assess your situation and then take steps to relieve your pain if necessary.
Every effort is made to preserve your natural teeth. In addition to dental crowns for broken teeth, Dr. Dores can perform a root canal on an infected tooth, removing the infection. He'll then cover and strengthen the tooth with a crown.
In some cases, it's not possible to save a damaged tooth and it will need to be extracted. Or a tooth simply won't re-root. In those cases, Dr. Dores may recommend a dental implant or a same-day bridge.
Don't Take Chances With Your Teeth!
All of us at Dores Dental want you to keep your natural teeth for a lifetime. We can usually see emergency cases the same day. When a dental emergency happens, contact our  Longmeadow, MA at once by calling 413-241-3995.