Preventive Dentistry Tips For Halloween [BLOG]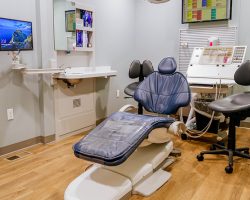 The end of October means Halloween, a time when so many families in Massachusetts take their costume-clad kids out trick-or-treating for goodies. Unfortunately, this festive holiday can be a real problem for your family's teeth. All the sugar in that candy can feed the harmful bacteria that contributes to cavities, gum disease, and worse. Don't worry, after you've read some of the helpful tips below, you call Dores Dental today at 413-241-3995 for a round of autumn preventive dentistry appointments at our East Longmeadow office. Dr. Dores can see children as young as one year old, so your entire family can get the high-quality dental care they'll need for maintaining healthy, beautiful smiles through every season of life.
Dental Tips For Halloween
A forward-looking dentist like Dr. Dores has all the technology and training needed to keep your mouths clean and your smiles looking great, but here are some steps you can take to help protect everyone's teeth this Halloween. 
Substitute candy with games and activities:

There's a lot more to this holiday (no matter how you celebrate it or not) than just sugar. It's a great time to get together with family and friends. That's why replacing some candy with games can make sense. Some candy is fine, of course, but why not spend time together instead of eating unhealthy snacks? 

Don't eat candy that's very colorful, sticky, or chewy:

Again, you can have some candy around this occasion. But if you can, avoid keeping the stuff that's colorful, sticky, or chewy. Brightly colored candy stains your teeth slowly but surely, while sticky and chewy candy gets sugar all over your teeth and gums for much longer than other candies. 

Only enjoy a little soda:

Although candy is the biggest problem, soft drinks tend to be packed with sugar as well. And because they're liquid, that sugar tends to coat your teeth and gums. These drinks tend to be highly acidic as well, which can directly damage your family's enamel. 

Put leftover candy in the freezer so it's out of sight:

One problem with this holiday is how people leave bags (or pillowcases) full of sweets out for weeks (if not longer). This just encourages unhealthy snacking, which in turn encourages cavities and gum disease. After your family has had some candy, bag it and place it in the back of your freezer. This way, you can still enjoy some later but your family won't be so tempted by seeing it laying around. 

Rinse with plain water after every time you eat or drink:

Sugar and acid both hurt your family's smiles. That's why it pays to

rinse with water

after they eat or drink. Even if the food is sugar-free, rinsing helps wash away tiny food particles that hurt your dental health. 
What's The Big Deal?
Here's the problem: everyone has harmful bacteria in their mouth, and it feeds on all the tiny food particles that are left after you eat or drink. To keep those bacteria under control, you need to worry about the kind of food you eat. Sugar and carbs are full of energy, so these help those bacteria grow out of control. That results in cavities and gum disease. This is why brushing and flossing are so important. Beyond that, acidic foods and drinks can erode enamel all on their own. By knowing the risks, you can adjust your behavior accordingly.
Call For A Post-Halloween Cleaning & Exam
We hope you have been inspired to get your oral health back on track. Our team is here for you all year long, but we can't do you much good if you never come to see us. All you have to do is call our East Longmeadow, MA dentist's office today at 413-241-3995 or use our online form to schedule your preventive dentistry appointment for after Halloween.