Preventive Dentistry In Longmeadow, MA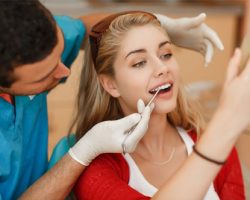 Preventive Dentistry In Longmeadow, MA
Thanks for visiting the Dores Dental blog! With this platform, we always try to discuss something relevant to you and your continued well being! Feel free to let us know if there is anything you would like to see us cover more in-depth.
In addition to providing good dentistry-related information, we strive to be your comprehensive source for dental solutions in the Longmeadow, MA area. Our mission is simple: to keep your mouth free of disease and decay, and your smile looking great. That is what preventive dentistry is all about.
Having good oral hygiene habits at home (brushing, flossing, etc.) and keeping regular dental appointments (every 3-6 months) will go a long way towards keeping your smile healthy and beautiful throughout life. These are the non-negotiables of the dental world.
That said, we know that some folks may need some extra protection from tooth decay, especially during the years when sugar consumption is high and attention to detail is low (i.e. during youth). That is why we proudly provide fluoride treatments to further protect your teeth from cavities and decay.
Fluoride Treatments In Longmeadow, MA
What is fluoride?
Fluoride is a mineral that is found in many foods, and it is now added to the water public supply in many parts of the world. In fact, you may already be drinking fluoridated water without even knowing it.
In any event, repeated exposure to a sufficient amount fluoride strengthens the teeth enamel and helps rebuild any areas already destroyed by plaque-related acids.
Whether you realize it or not, tooth demineralization happens every day as acids attack the enamel of your teeth. Fluoride helps balance out this process by bringing back lost minerals (this is called remineralization) and making the enamel strong again.
Interestingly enough, too much fluoride, surprisingly, can cause mottled and brown teeth. So, it is important to strike a balance.
Could You Benefit From Fluoride Treatments?
We cover a lot of ground during our exams and cleanings. We are always looking for any emerging issues so that we can address them before they become more painful or costly for you. While you are here for your regularly scheduled visit, our team can also help you determine your level of risk for decay and decide whether you will need fluoride treatments.
Is age a factor in your vulnerability? Yes and no. Both children and adults can benefit from fluoride treatments, but it is especially important for young people whose primary and permanent teeth are starting to come in. It can also depend on diet, genetic makeup, and the like.
One thing that we can tell you is that fluoride treatments at Dores Dental are quick and easy. there is nothing invasive or painful about the process. We will simply apply fluoride to your teeth, leave it on for a few minutes, and rinse it off. That's all there is to it!
Beyond that, your Longmeadow dentist can also prescribe fluoride supplements in the event that you need them.
Just remember, these steps are always better than dealing with fillings, root canals, and extractions down the road.
Take The Next Step!
Now that you know what fluoride can do for your oral health, why not take the next step? Schedule a fluoride treatment today with Dores Dental. Call us at 413-241-3995 or click here to make an appointment. We can't wait to see you!