A Patient's First Experience With Us [video]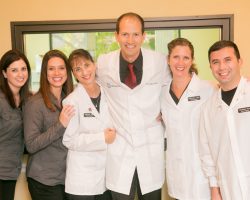 We'd like to introduce Tamara to you. On this short video she describes the excellent first experience she had with Dr. Dores and the Dores Dental team. She likes how Dr. Dores took the time to listen to her and answer all her questions in detail. Tamara says she is completely satisfied with the job we did repairing her smile and she will never go to another dentist.
If you are looking for a new dentist in Longmeadow, MA call us today at 413-241-3995. You can also contact us online.