What Is Patient-Centered Dentistry?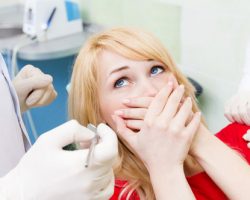 Patient-centered dentistry is caring about the whole patient, not just his or her teeth. Patient-centered dentistry is understanding dental anxiety and doing everything we can to alleviate it. Patient-centered dentistry is making sure we give everyone who walks through our doors a positive experience — and maybe even turning a few dental-phobes into people who think "going to the dentist isn't so bad after all"!
At Dores Dental of Longmeadow, MA, we take pride in our ability to provide the best, state-of-the-art clinical care and to do it in a way that makes patients eager to come back. If you live in the area and want to experience patient-centered dentistry, call (413) 241-3995 to schedule an appointment.
It Starts With Our Staff
Dr. Jim Dores has assembled a stellar team that combines professionalism, decades of experience, and the people skills necessary to make patients feel at home. The people who work at Dores Dental aren't just employees. They enjoy what they do, which is apparent every day.
When you come to our office, you will be welcomed warmly. You can get a tour if you'd like. Your hygienist will not rush through the appointment but will spend the time necessary to make you feel comfortable and to do a thorough cleaning.
Dr. Dores is gentle, compassionate, and skilled at putting all patients at ease — even those who suffer from dental anxiety. When he discusses procedures with you, he does not just give a recommendation. He explains everything in depth, including all the pros and cons, and leaves the final decision up to you. His patience and easy-going nature set the tone for the entire office. His patients like him so much, he's received the Vitals Patient Choice Award.
We Want You to Feel Comfortable
Dental offices can feel cold, sterile, and uninviting. Not Dores Dental. We've designed our office to be a stress-free zone. Our reception area is decorated in calming colors and boasts comfortable seating. We offer cold and hot beverages for your wait.
Once in the exam room, you can choose amenities from our "comfort menu." How about a cozy blanket to keep you warm in the dentist's chair? Or headphones to keep you in your own little world? If you are scheduled for a longer procedure, you can even watch a movie on a personal viewer.
We do everything we can to put you at ease beginning the moment you walk through our doors.
Convenience is Key
Have you ever had the experience of going to a dental checkup, only for the doctor to find an issue and tell you to make another appointment (or even multiple appointments!) to get the problem fixed?
At Dores Dental, if we find a cavity or other dental problem during a routine checkup, we make every effort to take care of it that very day. Because we know as well as you do that you have better things to do than to keep going back and forth to the dentist's office. Again, it comes back to our focus on patient-centered care.
We are a family dentist office, which means you and your kids don't need to see different practitioners. Dr. Dores recommends that children come to see him for the first time either when they get their first tooth or around their first birthday.
Because we provide a wide variety of services, you will not have to run around town to various specialists' offices. Dores Dental is one of the few local practices that offers same-day crowns. We also do many types of dental implants, and we can even treat your sleep apnea.
Technology Optimizes the Patient Experience
In the field of dentistry, technological advancements have not only improved quality of care. Technology has also transformed the patient experience into one that's less invasive and much more comfortable. At Dores Dental, we embrace any technique that will give our patients a better experience while in the dentist's chair.
Digital X-rays provide a much clearer picture than traditional X-rays. Plus they are less invasive and expose you to far less radiation.

The delivery of local anesthetic through that scary needle can provoke as much anxiety as the dental procedure itself. Dr. Dores uses a tool called DentalVibe, which makes the injection pain-free. You may not even realize it's happening!

Our state-of-the-art Solea Laser performs procedures — fillings, gum-disease treatments, and possibly more in the future — without any of the stuff people most dislike about going to the dentist. No anesthesia required. No drill. No painful healing time. This is the dentistry of the future, and we have it right now!
Ready to make an appointment? Call Dores Dental's Longmeadow, MA office at (413) 241-3995. Or reach us through our online form.