Overcome Dental Anxiety With Our "Comfort Menu" [Video]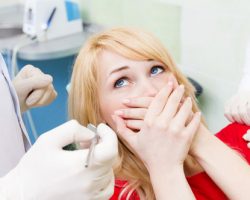 At our East Longmeadow, MA dental office, we know some people have anxiety about going to the dentist. "Why" matters much less than "What can be done about it," which is why you can enjoy a Comfort Menu here. Whether it's a blanket to stay warm, headphones to listen to music, or even watching a movie on a portable player, you can get what you need to feel more relaxed.
In addition, Dr. Dores is trained in using DentalVibe, a device that helps you avoid feeling any injection of local anesthetic. You can also experience a Solea CO2 laser that can replace the need for any drilling! And if your anxiety is strong, oral sedation might be an option for you.
No matter what, you need a dental cleaning and exam every six months. Call us today at 413-241-3995 or use our convenient online form to make your next appointment. Don't let anxiety ruin your dental health when there are several ways to beat it right here.