Oral Surgery Tips For Preparing At Home In Massachusetts [Blog]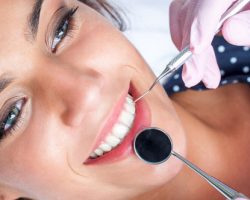 Most Americans have a filling or two in their teeth. That's because tooth decay is the most common dental problem in the US. Thankfully, it's a relatively small problem (if caught soon enough) and requires a relatively small fix.
But if you have a bigger problem such as advanced gum disease, an infected tooth, or one that severely damaged by an accident, you need a bigger fix. That's why you should call Dores Dental at 413-241-3995. Dr. Dores is well-trained and has years of experience, so you can get oral surgery to save your smile.
When you have your procedure scheduled, you can follow these oral surgery tips for making the experience as comfortable as possible.
Prepare At Home
Call us if you are confused by any instructions: When you have oral surgery scheduled, chances are you'll receive some instructions on how to prepare beforehand. Don't wait until the last minute to read these! Read them now, and call us at 413-241-3995 if you need anything cleared up.
Lay out comfortable clothing (and put away the jewelry and makeup):

Since you might be in the dentist's chair for a while, you want to wear things that are comfortable. There's no need to dress up for this treatment! Also, avoid wearing necklaces or earrings, as they can catch on the dentist. And makeup will likely just accidentally rub off, so skip that as well.

Get some books, games, or movies ready:

After you get home, you'll need to rest. That can be boring, so pick out some ways to enjoy your time before coming to our East Longmeadow, MA dental office. You don't want to arrive at home and then start trying to find a show to watch.

Make sure there are ice packs in the freezer:

Pain relievers will likely be needed afterwards, but those don't work that well with any swelling. Ice packs work wonders here, but they need to be frozen before you come home. Double check that you have some in the freezer already.

Buy some food that's easy to eat:

You need to eat post-surgery to keep up your strength, but foods that are spicy and/or chewy can hurt you at this point. Go to the supermarket beforehand and get some easy-to-eat foods like yogurt, soup, and mashed potatoes.
Why Oral Surgery?
When might you need an oral surgery procedure? There are several reasons.
Remove a tooth:

Unfortunately, sometimes a tooth is too far gone to save. If it is severely infected or damaged, the best way to improve your dental health might be to remove it surgically.

Place a dental implant:

This method of replacing lost teeth is as close to regrowing a natural one as you can get, but it does require surgery to place the implant in your jawbone.

Gum grafts:

Gum disease can destroy your gum tissues, but a gum graft gently adds new tissues so your gums and teeth are healthier.

Sinus lifts:

If you need an implant on the top of your smile but do not have enough room for it, you can get this procedure to make sure there's enough bone at that spot to hold onto the implant safely.
Call Dores Dental today at 413-241-3995 or use our convenient online form to make your next appointment.