One Patient's Smooth Experience With Tooth Fillings [VIDEO]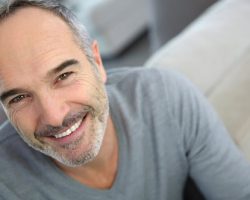 Scott feels better about coming to the dentist when he has confidence in the professionals in charge of his treatment.
That's one of the many things he appreciates about Dr. Dores in Longmeadow, MA.
In today's video, he recounts one of his appointments that had him more anxious than usual.
But as you'll hear, Scott was able to relax while undergoing an extraction and tooth filling procedure thanks to our careful, highly-skilled team at Dores Dental!
For smooth dental treatments, trust Dr. Dores!
Call our Longmeadow, MA dental office today at 413-241-3995 or fill out our online form to request an appointment.