Marilyn's Glad She Came To Us For Her Dental Bridge [VIDEO]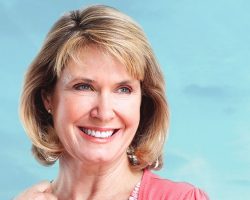 When Marilyn moved to Longmeadow, MA, she needed a new dentist but didn't know anyone to ask for a recommendation.
Fortunately, she learned about our team at Dores Dental from an advertisement and decided to schedule an appointment.
Now, she's glad she did!
Hear Marilyn talk about her experience with a new dental bridge and how she was amazed at the work Dr. Dores did when her treatment was complete.
Rely on Dores Dental for your restorations! Call our Longmeadow, MA dental office today at 413-241-3995 or fill out our online form to request an appointment.