Love Your Smile By Fighting Gum Disease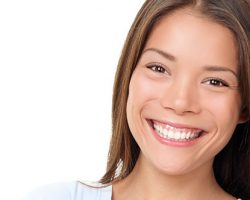 Something isn't right. When you brush your teeth before bed, you can't help noticing the blood in the sink. When you look in the mirror, you see that your gums are bleeding. This is an early sign of a periodontal infection.
It's also a good reason to visit our East Longmeadow, MA office for gum disease treatment.
Don't Ignore Your Gums
Healthy gums are firm and look pink in color. When your gums are redder than usual, become swollen, or begin bleeding when you floss or brush, you are in the early stages of gum disease. This is common, but also treatable. We can help you clear the infection and show you how to prevent it in the future.
Keep Your Smile Intact
Many people don't floss as often as they should (which is daily), and yes, we can tell if you don't. Gum disease also is the leading cause of tooth loss in the United States. As it progresses, your gums can recede and your teeth can become loose. You may have pain (but many people don't), and you may notice you have constant bad breath. If you notice any of these symptoms, please contact us quickly.
Take Care Of The Problem
The good news is that our non-surgical treatments are enough to address most people's periodontal problems. Scaling and root planing is a deep cleaning procedure to remove plaque and tartar buildup that cause and contribute to the infection. We also can provide Arestin® antibiotic to kill the harmful bacteria affecting your gums.
To keep smiling, remember to protect your gums, too. Call the Dores Dental team at 413-241-3995 to find out more or fill out our online form to request your future appointment.