Limit Your Trips to the Dentist With Same-Day Dental Care [VIDEO]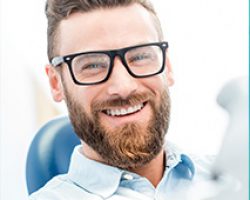 We look forward to seeing you once we are out of the woods of this virus. It's important to protect yourself, but it's also important to complete your dental work so that you can keep a healthy smile! That's one reason why we plan to take full advantage of same-day dental care. We make a commitment to you to get your dental care done in one day whenever possible. You can hear Dr. Dores discuss this in the video below.
Call the Dores Dental team at 413-241-3995 or fill out our online form to request your next appointment.