It's Time for You to Get Great General Dentistry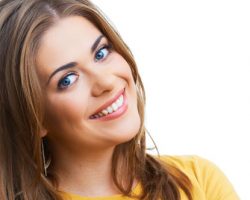 How long has it been since your last dental visit? Given the way the world has been, we wouldn't be surprised if you have not had a checkup in more than a year. It's also possible that you have had other reasons that you haven't visited the dentist in a while.
Regardless of your reason, you can get the general dentistry that you should when you make an appointment at Dores Dental in East Longmeadow, MA. Our team will be happy to welcome you, to check your smile for any problems, and to help you correct any issues you may have with your smile.
Call 413-241-3995 now to plan your visit to Dores Dental.
You Won't Be Judged
No matter how many months, years, or even decades that it's been since your last checkup, you will not be judged by our team. At our office, you will find experienced and compassionate professionals who want you to be healthy.
You also should feel good about your smile. We have seen how missing teeth, broken teeth, cavities, and cosmetic issues can affect someone's self-confidence. By taking advantage of the many services that we offer, your smile can look as good as it once did or even better.
When you come in for a dental cleaning and examination, we will remove any plaque and tartar. We also carefully watch for many potential signs of tooth decay or gum infections. We would prefer to help you prevent these problems, but if they are already there, we want to catch them as early as possible.
By acting early, you can take care of a cavity with a filling, which can help you avoid a tooth infection in the near future. By treating periodontal disease now, you can avoid tooth loss later.
Don't get us wrong, we offer a wide range of restorative services up to and including implant-supported dentures.
Reach Your Smile Goals
Now also is a good time to give yourself the gift of the great smile that you want. You can achieve your smile goals with our cosmetic services:
Professional teeth whitening
CEREC dental veneers
CEREC dental crowns
Tooth bonding
Crown lengthening
Tooth contouring
Orthodontic care with Invisalign
You also can combine services to give yourself a complete smile makeover. Start with a consultation with Dr. Dores. Together, you can map out a plan to create the smile of your dreams.
If dental anxiety is a concern for you, talk to us about your concerns. Our team members understand multiple ways to ease your worries. We use patient-friendly technology, like the DentalVibe and the Solea CO2 laser, to make your visits as pain-free as possible.
Make Your Appointment
We hope to see you in our office soon. Get the dental care that you deserve at Dores Dental. Call at 413-241-3995 to find out more or fill out our online form to request your future appointment.