Invisalign Could Give You A Straight Smile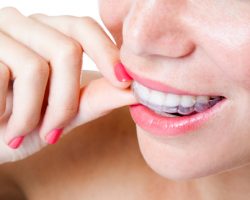 Straight teeth make smiles more attractive. An attractive smile can boost your confidence.
You can create your own straight smile with Invisalign aligners. This orthodontic treatment is discreet and an effective option for teens and adults.
Call the Dores Dental team at 413-241-3995 to find out more or fill out our online form to request your future appointment.
Made with Visme