Why Invisalign Is Better Than Braces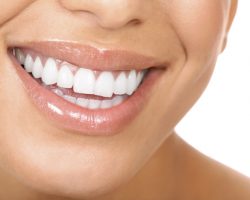 It's time. It's time to finally do something about your crooked, overcrowded, or misaligned teeth. Happily, dental technology has changed a lot in the past couple decades. Orthodontia is no longer synonymous with the metal "train tracks" of the past, embarrassingly visible every time you smile. While conventional braces are still popular with teenagers, adults want discretion. They want to look professional, not like high school students.
At Dores Dental, we offer the innovative Invisalign orthodontic system. You will get the perfectly straight smile you want without uncomfortable and inconvenient braces.
Call us to schedule your orthodontic consultation. Dial 413-241-3995.
The Obvious Choice for Adults
More adults than ever are seeking to straighten their smiles, and no wonder with options like Invisalign. Created in the late 1990s, this product took a whole new approach to teeth straightening. The system uses a series of custom-made clear plastic "aligners," which are like very thin and light mouthguards. Over the course of about a year, the aligners move your teeth into the desired position. The process is simple.
Once we've determined you are a good candidate for the procedure, we will take detailed impressions and X-rays of your teeth. They will be used to create a custom treatment plan.

Your clear aligners will be manufactured at a lab.

Once the aligners are in your hands, you will begin wearing them, ideally for about 22 hours per day.

You will switch out aligners every couple of weeks.

At the end of your treatment time, you will have a beautiful and perfectly straight smile.
Advantages of Invisalign
Here are some of the reasons you might want to choose clear aligners over conventional braces.
Clear aligners are practically invisible on your teeth. Most people you speak and interact with will not even notice they are there.

The aligners are removable. This means you can take them out for meals and chow down on whatever you want (yay!). You can also remove them for brushing and flossing and not learn a whole new oral hygiene routine.

Since they are molded out of soft plastic, the aligners are comfortable in your mouth. They contain no metal brackets or wires to poke and irritate your gums and cheeks.

They don't require tightening by the dentist.

Although it varies from patient to patient, treatment duration with invisalign is generally shorter than with braces.
A Couple of Things to Remember
The fact that clear aligners are removable makes them enormously convenient, but it also means you hold some responsibility for your treatment. In order for them to be effective, they must be worn for 20 to 22 hours per day. You must also brush your teeth well after every meal and before putting your aligner back on.
Each aligner is slightly different from the one before it — it's a progression. So it's extremely important that you keep track of them, wear them consistently, and in the correct order.
Are you ready to straighten your smile and do it invisibly? Call Dores Dental to schedule an Invisalign consultation. You may get in touch with us via our online form or call our Longmeadow, MA dental office at 413-241-3995.