Should I Get Invisalign Aligners? (Quiz)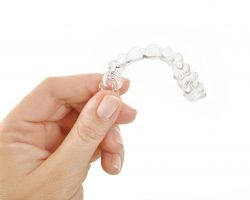 If you'd like a beautifully straight smile, but you aren't sure you can handle wearing metal braces for a year or more, Invisalign aligners may be for you! Unlike traditional braces, Invisalign uses clear, comfortable plastic aligners instead of metal wires and brackets to straighten teeth.
There's a lot to like about Invisalign aligners, including the fact they can be removed for eating, cleaning, or just for an occasional special event.
Take this quiz to find out if you're a good candidate for Invisalign aligners. No matter what your score, though, you'll want to visit our Longmeadow, MA dentist office for a consultation. Dr. Dores can advise you about Invisalign as well as our other cosmetic dentistry treatments.
Call Dores Dental at 413-241-3995.