Get Straight Teeth Without Embarrassment With Invisalign!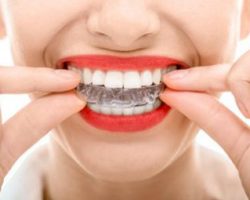 Studies have shown that people who smile easily and frequently are considered to be more likeable and trustworthy. For many adults with crooked teeth, that view is actually a handicap in their work and social lives. They don't smile a lot because they're embarrassed by their teeth and the don't get traditional braces because those are even more embarrassing. Fortunately, adults and teens in the Longmeadow, MA area can straighten their teeth without embarrassment thanks to Invisalign® clear plastic aligners from Dr. James Dores of Dores Dental.
Invisalign® Is Comfortable And Discreet
Unlike traditional metal braces that use metal brackets and wires, Invisalign's smooth, medical-grade plastic aligners won't irritate or cut the inside of your mouth. As a big plus for adults, the aligners are nearly undetectable when you have them in place. And since you remove them to eat, to drink beverages, and to care for your teeth, they're both convenient and discreet.
Speaking of eating: with Invisalign, there are none of the food restrictions that come with traditional braces. Eat the foods you love without concern. You brush and floss just as you normally do which is another advantage. Metal braces make it difficult to clean your mouth thoroughly.
How Invisalign Works
Invisalign is a series of clear aligners that is customized specifically for your orthodontic needs. The aligners fit so snugly that you don't have to worry about them popping off unexpectedly, even while you sleep! For best results, you wear an aligner for 20 – 22 hours a day, including while you sleep. You can wear them for fewer hours but it will delay you getting the straight teeth you want.
About every two weeks – Dr. Dores will determine the exact schedule – you switch to the next aligner in your personalized series to continue the process of moving your teeth. You'll meet with Dr. Dores periodically to check your progress.
Is Invisalign Right For You?
Everyone's needs are different, so there's no blanket answer. However, Invisalign is indicated to treat a wide variety of orthodontic conditions:
Overbite

Underbite

Crossbite

Open bite (where the teeth don't meet)

Gapped teeth

Crooked teeth
And many more.
To determine whether Invisalign is the right solution for your needs, call our Longmeadow, MA dental office at 413-241-3995 to schedule a consultation. Dr. Dores will perform a thorough examination and take digital X-rays of your teeth and mouth.
If Invisalign is right for you, Dr. Dores will use the digital X-rays to help him fit you for your custom-made clear aligners. He can estimate how long your treatment will take – Invisalign often produces results much faster than braces – and will create an orthodontic treatment plan.
You Don't Have To Live With A Smile That Embarrasses You
Level the playing field in your professional and personal lives. You can have a smile that you'll be proud to show when you choose Invisalign treatment from Dr. Dores. Get started by arranging a consultation. Call our Longmeadow, MA dental office today at 413-241-3995.