Are Implant-Supported Dentures Right For You? [quiz]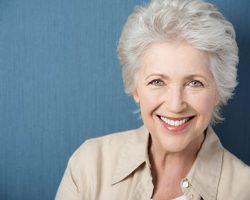 Approximately 35 million people are missing one or both arches of teeth in the United States, according to the American College of Prosthodontists.
Every year, many of those people get dentures when they could be getting something better. They could be getting dental implants to hold their dentures in place.
Implant-supported dentures are more stable and more secure than traditional dentures. Dental implants also allow you to put more power into every bite, which means you can eat all the foods that you want to eat.
Our dentist office has helped many patients in and around Longmeadow, MA, get implant-supported dentures. To find out if they might be a good idea for you, answer a few questions below.
Then, call Dores Dental at 413-241-3995 or contact us online to schedule a consultation.