How to Whiten and Brighten Your Teeth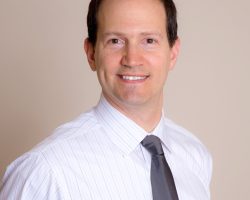 Are you unhappy with the color of your teeth? If your smile is looking more dull or yellow these days, it may be time to consider whitening your teeth to brighten your smile. 
At Dores Dental, we understand the desire to improve your smile. Fortunately, there are many ways you can whiten your teeth and transform your smile from drab to fab. Learn more about your options below, then call our East Longmeadow, MA office at 413-241-3995 to see what whitening treatments we recommend and how we can help you.
Over-the-Counter Teeth Whitening Products
The promises made by many over-the-counter teeth whitening products combined with their attractive prices, make these kits tempting to say the least. But before you spend your time and money on one of the many products available, you should take the time to learn more about what you're getting. 
One of the most popular over-the-counter whitening products is whitening toothpaste. There are dozens to choose from and all of them make the same claims: to whiten your teeth if you brush with them every day over an extended period of time. In reality, these toothpastes may work to remove some surface stains from your teeth, but they are incapable of making a drastic difference. 
Whitening strips and gels are also popular over-the-counter products. These kits are available at most supermarkets and do have the potential to whiten your teeth. However, they're not as powerful as professional products used by a dentist and tend to take a long time to work. 
If you are looking for an inexpensive product and have the patience to wait weeks for slightly noticeable results, then give them a try. Just be sure to only use whitening products that have been approved by the American Dental Association. Some of the others can be bad for your oral health.
Professional Teeth Whitening Treatments
If you want real, dramatic results then professional teeth whitening is the way to go. The teeth whitening treatment we use in our office successfully improves the color of your teeth after just one session.
Our professional teeth whitening treatment uses whitening agents that are much stronger than those found in over-the-counter whitening products. In just one visit with us, we can use our teeth whitening treatment to remove the most common types of teeth discoloration, including those caused by aging, smoking, or consuming beverages that stain your teeth. We can potentially whiten your teeth by up to ten shades in just one visit. 
If you have discoloration because of an injury or trauma to a tooth, we have several treatment options for that as well. We will make sure to utilize the best and most effective treatment option available to give you a smile you can be happy with.
To learn more about how we can whiten and brighten your smile, call 413-241-3995 to schedule an appointment in East Longmeadow today. During your consultation, we will discuss your options and come up with a customized treatment plan that works for you.