How To Completely Change Dental Anxiety [BLOG]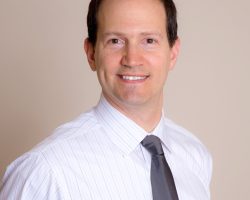 At our Longmeadow, MA dentist's office we take dental anxiety and fear of the dentist seriously, but we don't take these things personally. We realize that no matter how much you'd prefer to avoid making an appointment for the high-quality care you deserve, you wouldn't want to keep living with teeth that are loaded with untreated cavities (or close to falling out), gums that are succumbing to periodontal disease, or other such dental disasters. That's why we do our best to make it easy for you. For one thing, we maintain a strict no-judgement policy in our practice. But that's only the beginning. Keep reading to hear how we are relieving dental anxiety, and then give us a call at 413-241-3995 to request your next preventive dentistry appointment at Dores Dental.
We Will Find The Right Fit For You
There is usually a good reason behind the sort of anxiety that keeps patients away from the dentist's office. However, we have found that there are usually different reasons for every patient's dental anxiety (often based on personal experiences) and the levels of fear are also unique to each person wrestling with such things.
Regardless of where you fall on the spectrum, we have some good news for you. Whenever you walk through the doors of our Longmeadow, MA dental office, you'll be greeted by caring, compassionate, and highly professional staff. Quite a few patients have told us that our kindness is unmatched in the area.
One of the first things we do is ask you to fill out a questionnaire about how comfortable you are with the different procedures we offer. After that, you can select from our array of comfort options designed to take the edge off of your experience while you're with us. Between those comfort measures and Dr. James Dores' calming chairside manner and evident expertise, you'll be primed for a relaxed dental appointment unlike anything you've probably experienced before.

To make you feel more at home, you can also choose from a variety of beverages before your appointment such as water, juice, coffee, or soda.
But Wait, There's More
At Dores Dental, we know full well that many folks require a little more assistance in dealing with their anxiety. Accordingly, we can offer a safe and effective form of oral sedation for such patients. Here's the deal: Dr. Dores simply prescribes a little pill to be taken ahead of your appointment to help you rest well the night before. You'll take another pill in the morning, which means you will need someone to drive you to and from your appointment. All of this means that you'll be far more relaxed and comfortable when you enter our practice the day of your procedure.
Even if you are able to relax once all of the above measures in place, many people still recoil from the idea of getting a numbing injection. You won't have to worry about that here because our DentalVibe uses gentle vibrations to affect how your nerve sends pain signals to your brain. You'll feel no prick of the needle, and the vibration will help you become fully numb faster than you might expect.  Not only that, but the vibration helps the anesthesia work faster. Sounds perfect, right?
Other people still have nightmares about the noises, vibrations, or weird smells associated with the old-fashioned dental drill. Again, this type of horror show won't be part of the process for you. Those are things of the past at Dores Dental now that we can accomplish the same goals with our Solea CO2 laser. Dr. Dores can even use the laser for procedures like dental fillings. And, amazingly, we rarely have to use anesthesia when we use the laser.
Call Now For Your Comfortable Dental Appointment!
We hope you have been inspired by the information in today's post. Don't let dental anxiety or fear of the dentist keep you from having a healthy mouth and a great-looking smile. Instead, call our Longmeadow, MA dental office today at 413-241-3995 or fill out our online form to request an easy appointment.